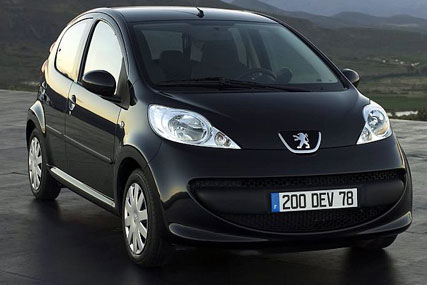 The move is an attempt by the French car manufacturer to further rationalise its media buying in Europe and concludes the review of its estimated £350m media duties launched in January.

It means the company has failed to fully consolidate its media business into one agency network but has eliminated Aegis Media's Vizeum, which used to handle the business in Italy.
Omnicom's OMD will continue to handle the £70 million UK business for PSA's Peugeot and Citroen brands, as well as media in Denmark, Switzerland and Russia.

Meanwhile, Havas, and its agency MPG will continue to service PSA accounts in France, Belgium and the Netherlands.
The additional pitch processes for the car business in Croatia, Italy and Poland will start this month, with a view to either MPG or OMD handling the businesses from January 2010.

A PSA spokesman said: "This decision will further reduce the cost of media buying within the organisation, and is a dynamic initiative to increase the significant media purchasing efficiencies already achieved by these agencies in 2008 and in 2009, without compromising advertising visibility for the brands Citroen and Peugeot."

The review process was led by Jean-Philippe Collin, the executive vice-president of automobiles at Peugeot and a member of the main PSA managing board.

OMD will welcome the decision after potential conflicts were raised when the Omnicom network was awarded the consolidated pan-European Renault/Nissan business at the end of 2008.

Peugeot first split the bulk of its European media between MPG and OMD in the autumn of 2005.

At the time, MPG established a joint venture with WPP's GroupM called 2MV, designed to bolster its offering in regions where its own operations were not as strong. It is unclear at this stage whether this operation has now been disbanded.

MPG and OMD were unavailable for comment.