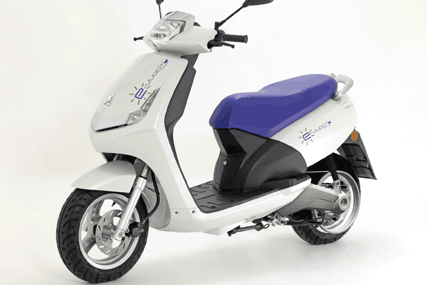 The strategy is intended to increase the visibility of the Peug­eot brand in urban centres. The marque also hopes that many of the people hiring vehicles through the scheme will go on to buy one.
Mu will enable consumers to hire Peugeot's full range of vehicles, including bicycles, scooters, cars and vans, using a prepaid card that can be topped up online.
Peugeot has trialled the scheme in four French cities including Lyon and Nantes. A Parisian trial, scheduled to start this week, will be the biggest to date. The company plans to roll Mu out to other European capitals later this year.
Mu, which means "mobility" in Greek, uses a similar payment model to Streetcar. That scheme, which was launched in 2004, is the UK's biggest pay-as-you-go car club ,with 70,000 members in seven cities.
A Peugeot UK spokesman confirmed that the marque is looking to expand the Mu scheme to London, but it has yet to announce a launch date.
One potential difficulty it may face is the lack of Peugeot dealerships in London. The manufacturer has just one flagship site in the city, compared to 20 in Paris. It is currently investigat­ing alternative sites where people could collect vehicles for hire.
Earlier this month, Peugeot unveiled a revamped visual identity and marketing strategy as part of an effort to promote the marque from 10th to seventh in the world car-sales rankings by 2015.
The brand's traditional lion motif has been given a more three-dimensional appearance, and all future advertising will carry the strapline 'Motion and emotion'.
This includes the current campaign, by BETC Euro RSCG, which celebrates the company's 200th anniversary.
Peugeot has struggled recently in the UK. In 2009, sales of its new cars fell by nearly 14% year on year, compared with an average drop of 6% across the industry.
Last year, the car-maker's sister marque, Citroën, also rolled out a fresh visual identity. This was based on its long-standing twin chevrons logo and the corporate strapline 'Creative technologie'.