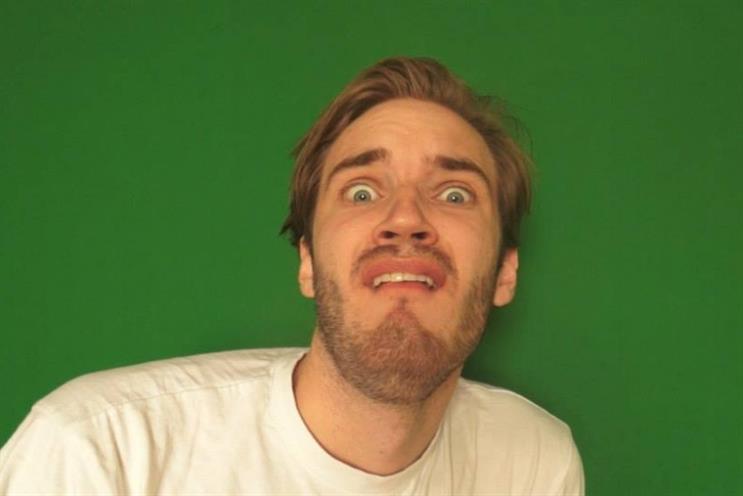 Nathan Barley's concept of the "self-facilitating media node" could not more accurately describe the contemporary YouTuber.
TV, by contrast, has controls and filters in place on inbound talent. It maintains a tight grip on content, maintaining standards of each individual element of programming and projecting the values of the channel brands as it does so.
By the time the talent is on air they've probably been through a more thorough vetting than an astronaut.
Creative chaos
YouTube lets everyone come in who can be bothered to shoot a video and figure out how to click on the upload button.
YouTube, you see, is a meritocracy and not an oligopoly. It doesn't have a point of view on content or believe the content people choose to share in any way expresses its own values.
On TV, then, you have huge, controlling networks who take their influence very seriously, particularly when they've got politicians breathing down their necks.
And this responsibility cascades all the way down to the talent. Everyone's behaving themselves (most of the time). But it's quite boring and repetitive, because the scope is so limited.
No support for stars
The YouTube platform isn't organised as such, other than by organic community structures. It is like a huge anthill, made up of individual publishers who are monetised on aggregate, but not so regularly against specific content or channel brand associations.
As individuals, the YouTubers are both hugely influential and yet incredibly vulnerable.
On one hand, some can be pulling in hundreds of thousands in fees for product endorsements monthly. On the other, their empires can crumble any time and suddenly they're back on the street being normal young citizens again.
When Zoella 'took a break' it made national news. The pressures are enormous but the support structures are non-existent, because every YouTube is cutting their teeth on the new YouTube fame game and there are no veterans to mentor and share their war stories with.
When an individual who has experienced a huge rise in subscriptions (or "subs" as we all seem to have to say), and with it income, fame, growing attention from opposite sex and so on, it gets harder and harder to look down.
The addiction to growth becomes bewildering, but there's no-one there (other than PewDiePie) to keep your brand values and behaviour on course.
When do you know that broadcasters are getting desperate? They start cheapening their content, going for the low hanging fruit (especially nice pears, melons and bananas) but we all know what's happening, we all frown on it and we all collectively understand that this is a race to the bottom.
The short memory of YouTubers prevents them from seeing the consequence of the trajectories they set when their humour take a cynical turn in the pursuit of those insatiable view counts.
What we're seeing here is a maturation of the YouTube scene, the realisation that in the absence of the machinations of corporations, a new collectivism with standards and common codes is in the interests of every individual and for the whole ecosystem.
YouTubers are working out standards
In short, the Youtube generation is growing up and as it does so, is starting to ask itself the question of what is right and what is wrong. What is and isn't acceptable.
The subs and views arms race that inspires the mountain of creativity and innovation on Youtube is profound. Most would have fallen at the first gate trying to get into broadcasters on traditional paths. The consequence is an unrivalled vibrancy and joy that has an incredible power and influence over all those who behold it.
As a Wild West of sorts however, brands need to handle with care.
Stay out and you lose out on the deeper engagements and consequent stronger connections created between brands and viewers, but dip your paddle in the wrong place at the wrong time and something altogether more explosive and destructive may be waiting.
We don't want to lose this freshness and energy, but the whole ecosystem will benefit from a growing sophistication and shared sense of responsibility to scale and meaningfully innovate the whole, not sully its reputation and send the commissioners' coins straight back to old, reliable, sensible, controllable television.
PewDiePie has a great point. And as someone who's sitting at the top of the YouTube food chain, making great stuff, he has a lot to lose if the pranksters upset the apple cart.