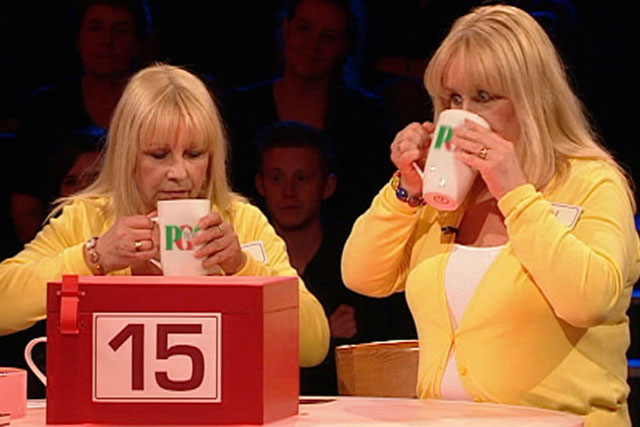 The three-month deal was brokered by BE The Brand Placement Agency, with Channel 4 and Endemol, the producer of the show.
Post-production product placement software supplied by MirriAd will be used to insert the PG Tips logo on the mug. The first episode to feature it will air on 7 August.
This marks the first time MirriAd's technology will have been used by a terrestrial broadcaster, and the first time both Unilever and Endemol will have used it.
MirriAd has been used by satellite broadcasters, adding Pedigree Dentastix to Sky1's pet documentary series 'A Different Breed' in 2011.
Tana Walker, PG tips brand executive at Unilever UK, said: "The partnership with 'Deal or No Deal' is a great way to communicate with our loyal customers and drive growth into the tea category through encouraging late afternoon tea moments, when you can relax with a nice cuppa and some light-hearted TV entertainment after a busy day."
In February, MirriAd struck a deal with Viasat, which broadcasts more than 60 channels in 35 countries, to manage its sales to sell product placement opportunities to brands.
MirriAd is also working with STV to prepare pre-rolls to match brands placed on screen.
Vicky Kell, business manager, partnerships at Channel 4, said: "As usual, we'll be investing in research to prove the effectiveness of the placement, and look forward to adding this to our growing bank of PP examples."