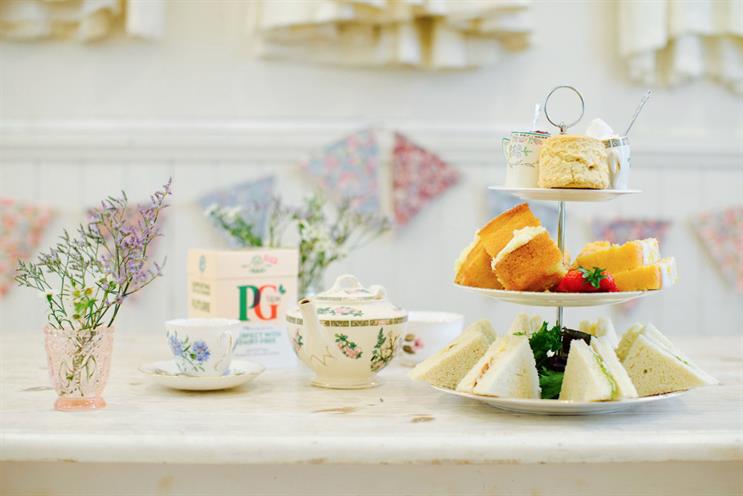 PG Tips is offering tea lovers an afternoon tea experience centred around its Perfect with Dairy-Free variant.
The Unilever brand's "Afternoon free" event is running across three UK cities – London, Liverpool and Bristol. Participants who say the phrase "Can I have the afternoon free?" on arrival will receive a complimentary afternoon tea featuring dairy-free tea and vegetarian sandwiches.
The choice will differ depending on location, but it will include sandwiches such as BBQ jackfruit and red cabbage slaw, avocado tahini and pickled onion, and coronation chickpea and apple.
Dairy-free cake including a banana and peanut butter loaf and soft scones with coconut clotted cream will also be on the menu. Perfect with Dairy-Free tea from a bottomless teapot will be served alongside plant-based milk options.
The experience is aimed at both dairy and non-dairy diners, with PG Tips aiming to show that diners won't be able to taste the difference between the PG Tips experience and other afternoon teas.
"Afternoon free" is taking place at Cuthbert's Bakehouse in Liverpool dduring 20-21 May, Heartfelt Vintage in Bristol during 22-23 May and Saucer & Spritz in London during 23-24 May. The activation is being delivered by W Communications.