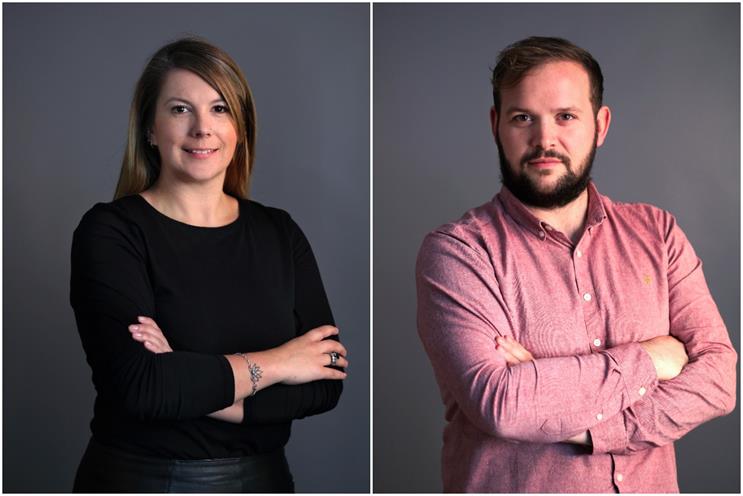 Rebecca Burchnall has a performance background and Andrew McLean brings experience of brand-building.
Verica Djurdjevic, the UK chief executive of PHD, said it made sense to appoint joint heads of planning with different skillsets because it reflected a divide among advertisers.
"It's a left brain, right brain thinking piece," Djurdjevic said.
"The brands that have been 'brand-led' are increasingly looking for a data play and where they need to build more programmatic [ad-buying].
"The opposite is true of the 'performance' businesses [like e-commerce companies]. It's hard to scale a business with just a performance acquisition strategy. They need a new 'higher order' brand purpose."
Burchnall, who becomes the first woman to take the head of planning role in PHD's 28-year history, has been with the agency since 2011, most recently as head of audience planning. McLean joined PHD in 2016 as strategy director.
The duo will report to Mike Florence, the chief strategy officer and the previous head of planning.
Djurdjevic said Burchnall and McLean have already worked well together on the recent Experian pitch where they were able to "cross-pollinate" their thinking.
Both of them are "are spending as much time with the opposite flavour of client as those who in sit in their own discipline", Djurdjevic added, explaining how a growing number of clients are thinking about both long-term brand-building and short-term performance simultaneously.
Djurdjevic, who rose from managing director to chief executive in April 2017 after Daren Rubins moved to the Lighthouse Company, has made several other changes as she seeks to create a flatter and more agile structure.
Matt Sanders, who joined PHD in 1999, has stepped up from managing partner to become chief operating officer and Euan Hudghton, who has been at the agency for a decade, moves from managing partner to be chief brand and experience officer.
Djurdjevic is planning at least one other senior appointment but she is expected to drop the role of managing director.
"It's about having a structure and roles [that allow us] to be faster and more future-facing," she said.
"We need to organise ourselves to get the best out of what we're doing and to mobilise it much more quickly across the business."
Djurdjevic said she wants to create more of a "hub-and-spoke" approach to running the agency, which counts Sainsbury's Group, Volkswagen Group and Warner Bros among its leading clients.
"Historically, agencies have had a tight, hierarchical structure," she said. "It's really important that we create a flatter, senior structure that has more responsibility for making things happen across the business."