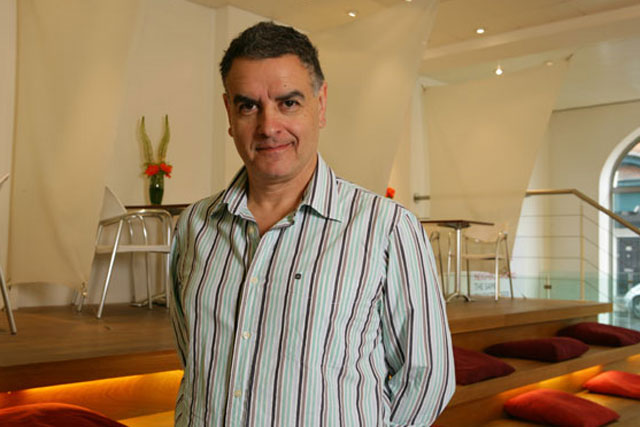 Who knew that a global phenomenon could be spawned from such humble beginnings? PHD co-founder Jonathan Durden takes a trip down memory lane.
Who knew?
When we began, during the planning stages in 1989, we were really more worried about what would happen if it failed, and not about what to do if it actually succeeded. Even by calling ourselves "PHD," it felt like an invitation to appear stupid, doomed to suffer an endless stream of abuse from our peers if it all went badly.
Yet it was our time. So we held hands and jumped off a cliff anyway.
John Ayling was the original architect of our fate by suggesting that we consider forming a start up, as a way for him to expand his considerable success by investing in something new.
He was a gentleman, and I do not think for a moment that PHD would have happened without his confidence in us. He was our insurance policy against fear of failure.
PHD was formed behind an observation that media was always the low rent, under appreciated element in the communications business. It was always fixated on the blunt measurement of tangible discounts from average prices. When the Zenith proposition of bringing economies of scale to media was unleashed, it appeared to be a corporate Marketeers dream.
Yet, the media world was becoming more interesting at the very same time. So, in 1990 we represented the antidote to muscle-flexing.
And the more rebellious clients, and the media owners , responded to having a more ambitious alternative to choose.
We managed to attract the most individual, funny, dedicated and ambitious people to the cause by caring more about them than our own clients. Customers come and go, but if you have the best talent, more customers join than leave.
I recall Horswell would go around the company with ice lollies on hot days, before we could afford air conditioning ,and we took everyone away on lavish foreign trips to just celebrate the moment. No dreary conferences for PHD, just happy bonding memories.
Free breakfasts, a free bar, hand picked gifts delivered to the hardest working people's partners to apologise for taking so much family time away from them.
Boys and girls were employed in equal balance from top to bottom, unlike our competitors who, in the main, had very macho male dominated cultures.
Early on our biggest break was when Tess Alps joined us and became a pivotal element within the emerging culture. She championed things ( even good grammar) was ( and is) deeply moral, naughty, unique, hilarious and sometimes elegantly ruthless.
And our secret to changing the world was in giving talented people the space to try stuff, and make some mistakes, but without fear.
Some of the early work for Neutrogena, Guardian, Midland Bank and Yellow Pages were truly mold-breaking.
When our PA sent out a letter to 130 of our clients beginning with the phrase "dear Clunt," sure she didn't get raise, but we all adopted the phrase for years.
To make our team happy, in 1997 PHD hired a psychologist to talk with everyone individually about what made them happy, so we could channel their dreams positively.
For the more entrepreneurial it spawned another three new divisions of pioneering PHD services designed and run by them.
For those that loved their craft they could still aim to eventually run the company, and we structured our management team to reflect that.
Also Rocket was setup to be a trial ground for the best creatives to explore their potential and develop into our next creative leaders.
So much for a plan, it sparked a breakaway called Naked, resulting in our losing the amazing talents of Jon Wilkins, John Harlow and Will Collin in one go.
But, that was right, and we wished them well. We suffered a year of pain, but thanks to Tess & Morag Blazey, they steered us away from crashing on the rocks.
It was having a depth of amazing people that Nick, David and I all had our time and were able to choose when it felt the right time to go.
PHD is now far bigger than any legacy of its founders, partly because none of us were control freaks, and because it has always hired people who were better than those who already worked there. And that is still a tall order. But who knew?
Jonathan Durden founded PHD with Nick Horswell and David Pattison.
This article first appeared on campaignlive.co.uk.