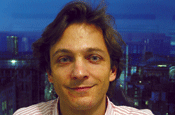 Cameron will report to Philippa Brown, the acting chief executive of PHD Group, and will work with PHD's managing director, Daren Rubins, and its executive planning director, Jonathan Fowles.

He replaces Louise Jones, who resigned last year but works on a consultancy basis for PHD Worldwide.

Cameron joined Freud in April 2007 after its merger with DFGW. His departure follows news that his former DFGW colleague Tom Vick, who is also a director at Freud, is leaving the agency (Campaign, 2 May).

Cameron had worked at DFGW since 2000 as the joint managing director, and when its founder Gary Duckworth left in 2003, he also took charge of strategic output.