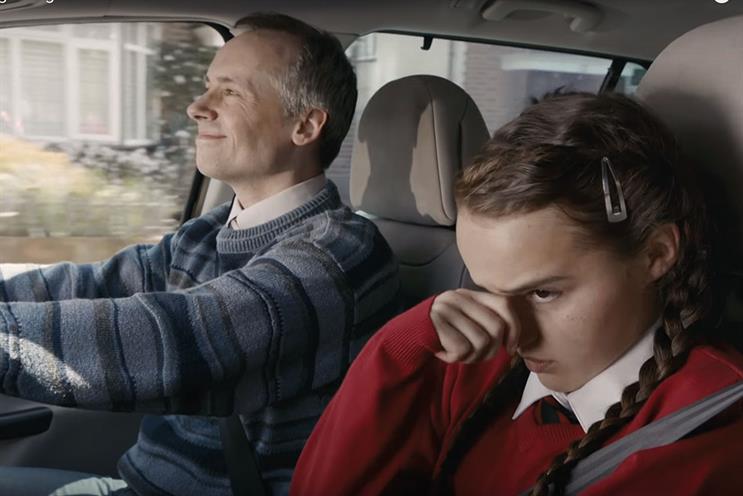 Major account wins rarely come out of the blue, but PHD's victory in what will almost certainly turn out to be the biggest global media review of 2016 can be traced back a decade.
PHD first won Porsche in Germany in 2005. Gradually, the agency added Porsche globally in 2010, followed by Bentley globally in 2012, then Seat in the UK in 2013.
It meant that when Volkwsagen Group, the world's fifth-biggest advertiser, decided to consolidate its £2bn global media arrangements – including the £100m UK account – for all its brands, PHD was well-placed to challenge MediaCom, the incumbent on 90% of the business.
Mike Cooper, PHD's worldwide chief executive since 2007, says: "It is a good example of a piece of business where we have built a relationship over time and won their trust."
He was a fan of Porsche before he began working on it – he drives a Cayenne, while his wife has a VW Golf – and reckons the win is media's biggest-ever global consolidation.
VW conducted a "very detailed and thorough" pitch process over a year as PHD fought against MediaCom and IPG Mediabrands. PHD and its parent, Omnicom, ended up attending 97 meetings with VW and its brands in Europe, the US and Asia.
"We knew it would be a marathon and we were prepared," Cooper says, adding that accounts of this scale come up rarely. "We were 100% in. I can honestly say we really enjoyed it." That includes "travel disasters" such as the night before a key presentation in Germany, when the team were woken up by a fire alarm and had to leave the hotel in their pyjamas.
VW has worked with Omnicom's creative agency DDB since the 1950s but that had little bearing. Procurement played a large role – significantly, it was VW's procurement arm that announced PHD's appointment last week.
There was also the small matter of VW's emissions scandal that broke in September last year – a crisis that is going to cost billions of euros in compensation, even if sales have held up as the group has a broad portfolio of brands.
PHD had to sell a compelling vision as well as compete on price. Cooper believes its planning-led approach, going back to its roots as an independent, was pivotal. Moreover, VW already knew about PHD's "future-facing" work with Porsche and Bentley. Cooper adds: "And we have an awful lot of strategic capability – probably more than other networks – so it was easier for us to put forward different strategies for each of the brands."
The shop also drew on Omnicom's strength in digital and programmatic: "VW was thinking long term. The car-buying process has changed rapidly. People don't visit car-dealers so much. They're online and in forums – you need to go where the consumers are."
That said, traditional media still matters. "You need to maximise your exposure in traditional and digital and emerging media, and use them in a synergistic way," Cooper stresses.
The VW win follows a pattern, as PHD has grown business from other existing clients such as Unilever and GlaxoSmithKline. That helped PHD become Media Network of the Year in the 2015 Campaign Annual.
"What does seem to get traction for us is taking a more communications planning-based, strategic approach," Cooper explains. "Media is becoming more fragmented and complex. Clients are looking for a strategic road map, so they are comforted by having very intelligent, experienced, 'full-spectrum', media-knowledgeable people working on their business who can be creative with new technology."
PHD styles itself as a "challenger brand" as it remains smaller than its sister network OMD. But its annual billings were $14bn even before the VW win. Now, there is no doubt that it has moved into the fast lane.
The view from Asia by Emily Tan, deputy editor, Campaign Asia:
Susana Tsui, chief executive of PHD, Asia Pacific, expects the Volkswagen Group win will "transform" the agency in the region.
PHD has had a relationship with Porsche in Asia since 2010 when the agency won the global account, followed by Bentley in 2012. But Tsui said: "Markets in Asia differ in terms of availability of data, technology and local partners at strength, especially in the digital space. The diversity of the Asia Pacific region has been an ongoing challenge along with the competitiveness of the automobile category."
PHD Asia Pacific's participation in the pitch process was "significant" because it is "one of the fastest growing regions for many of the VW brands" and Singapore is one of three communications planning and strategy hubs for PHD Worldwide
Tsui credits PHD's global operating system, Source that harnesses gamification and pools ideas from staff for helping to "demonstrate our capability in generating ideas at scale while keeping the consistency required, in the way we think and work across all markets".