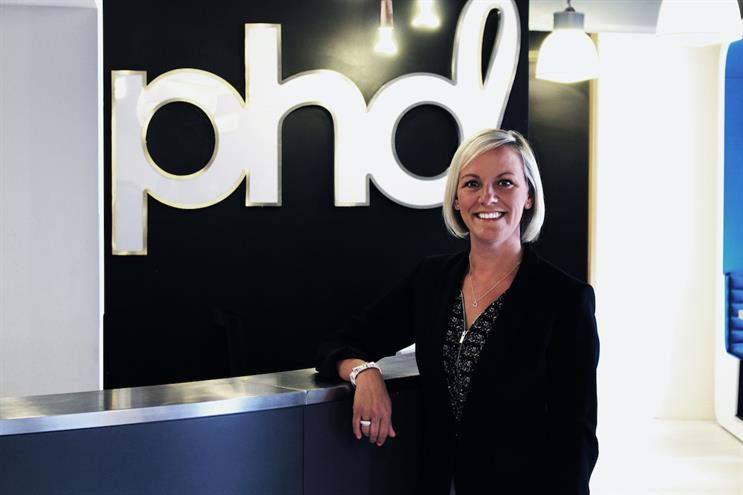 PHD UK has recruited Digitas' Hattie Whiting to the newly created role of chief client officer.
Verica Djurdjevic, chief executive of PHD UK since spring 2017, said Whiting's appointment completes her five-strong senior management team.
Djurdjevic added that the creation of a chief client officer role was "more than rebadging" and would help the agency work faster to support clients.
"What we need is a much more fluid and instinctive way of working, where we are able to take things and move them much quickly than media agencies have been used to," she said.
"It's about gearing up to be faster and more agile to address the challenge that our clients and the market are throwing up."
Whiting was most recently managing partner for growth at Publicis Groupe's Digitas and was previously managing director at Kitcatt Nohr, which became part of Digitas last year.
She has 18 years of digital, direct and integrated agency experience and Djurdjevic said she is bringing "new thinking" from outside a conventional media agency background.
"It's about challenging mindsets and the way we think about the world," Djurdjevic said.
PHD's clients, which include Volkswagen Group, HSBC, The Guardian and Twitter, are battling with technological and digital transformation inside their own businesses and that is putting pressure on the agency to change, according to Djurdjevic.
"The questions and challenges being posed to us [by clients] are bigger," she said.
Djurdjevic cited the difficulty in reaching the 16-34 audience and a knock-on increase in price inflation as an example of a challenge that PHD is grappling with.
However, she was bullish about the outlook for the agency sector: "Media agencies have got an enormous opportunity because we're fundamentally about driving growth – not just at a micro-targeted level but at a macro level."
Omnicom-owned PHD appointed two joint heads of planning earlier this year – one to handle brand-building and the other to look after performance on behalf of clients that are weighing the competing needs of brand and demand.
"The need is as real as, if not greater than, we might have expected for those different conversations with different clients," Djurdjevic said.