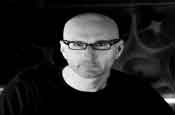 LONDON - Mark Holden, the executive planning director of PHD, is to move to Australia to head up the agency's operations there.
Holden leaves PHD after more than six years, the last three of which he has spent at the main agency. Prior to that, he was managing director of PHD's sister agency Rocket.
Holden joined Rocket as creative director from OMD where he was associate director in 2001.
Holden is a previous winner of the Media Idea of the Year category at the Media Week Awards for his work on Volkswagen.
Holden leaves the UK office after a restructure that saw the departure of worldwide chief executive David Pattison at the end of last year. Pattison moved on = the role of chief executive of ILG Digital, the holding company for i-level and Generator Consulting, in January.
In November, the Omnicom shop also promoted PHD's managing director Morag Blazey to position of chief executive of UK operations.
As a result of this, Daren Rubins was then promoted to managing director as part of a management shift instigated by Blazey.
Rubins oversees the day-to-day running of the agency, and reports to Blazey alongside Holden and executive strategy director Louise Jones.