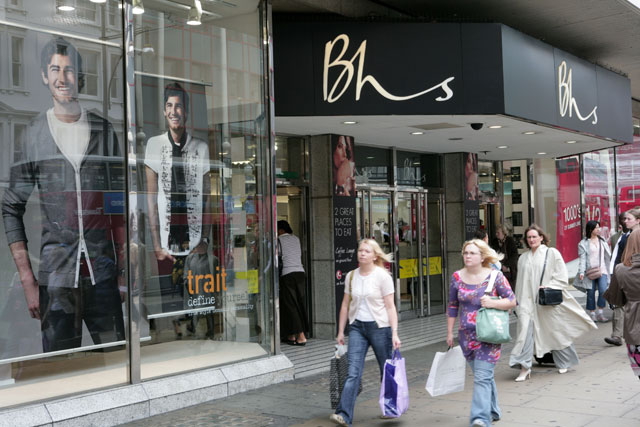 Green has revealed BHS will undercut the likes of Tesco by 10% on branded goods, as he acknowledged that the department store is entering the grocery market at its most competitive moment "for some time".
The first two BHS stores to begin selling food are located in Staines and Warrington, with around 140 outlets expected to follow.
"There's no point opening up and getting torn apart because we haven't got competitive prices," said Topshop-owner Green.
"We know what we're getting into – the most competitive food landscape for some time. On the basis that everyone is going into the high street and convenience, maybe it's an opportunity.
"If you don't buy a ticket you can't win the lottery," he added
The price war between Britain's supermarkets escalated over the past few weeks, with announcements that hundreds of millions of pounds are to be spent on price-cuts.
Tesco chief executive Philip Clarke unveiled a £200m scheme to deliver "lower, more stable" prices, while Morrisons said it would invest £1bn in cutting prices over the next three years.
The response was partly driven by the success of budget grocery retailers, and followed on the heels of Asda's announcement in January that its investment of £50m in price promotions would make discounters like Aldi and Lidl look "expensive".