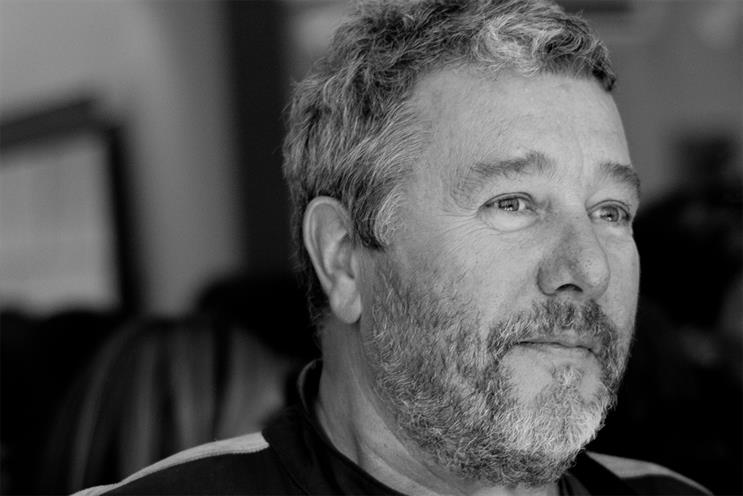 Starck, whose iconic designs include the Alessi lemon squeezer and lamps shaped like machine guns, was the last speaker under Mark Bonner's presidency before Work Club's Andy Sandoz takes over the role at the beginning of October.
Speaking at Shoreditch Town Hall, Starck gave a lecture titled Notes from Elsewhere, which touched on creativity, ecology and the meaning of life.
He said: "Everything today is prefab, which means we understand less and less [about the world] and are more and more lazy.
"If you don't make any effort to understand, you can never be part of the bigger image. You can't be part of the evolution."
Starck explained that humanity is in the middle of life's story: "Life is four billion years old and there is another four billion years until the sun implodes.
"The only reason to exist is to understand the story and find out how you can help your friends and family."
Expanding on the subject of creativity, Starck said that people are not creative when they are happy. "When you are on the beach you create nothing; when you are in the deep shit, that's when you create."
Starck said his own creativity started during a disastrous youth when he did nothing but hide in his room. When he tried to visit bars after becoming interested in dating, he said he was invisible to women because he had not taken an active role in society.
Starck compared himself to The Invisible Man from the science fiction film of the same name, who was only visible when he wrapped himself in bandages. He said: "Invisibility meant that I must invent my own strip of fabric; I started to design things because I was obliged to."
Starck, who said he worked between 12 and 18 hours a day and shuts himself away from all distractions, not even venturing out to go to the cinema, also advocated creating a list of personal ethics and sticking to them.
He said that when he began designing, he promised himself no "compromising, prostituting, and no marketing", and refused to take commissions from companies he thought unethical.
Asked later about his stance on marketing, Starck appeared to view it as unnecessary for the creation of honest work: "I don't know the meaning of the word […] If you just want to make the right thing for the people you love, then you don't need marketing".
Back on ethics, Starck said: "Everything I design is a political campaign. People are not stupid and they read into things. That's why if you are a producer of concepts you must take care […] Even if you are talking to just one person you have a responsibility for your words."
Starck's view on ecology was that humanity faced a huge question market and that he believed the answer was not to find an energy source to keep up with people's consumption, but rather to reduce consumption.
Starck praised science as the "most beautiful symptom of humanity" and engineering as "the most beautiful symptom of human poetry" but said art , if it was done well, could be just a small part of creativity.
He warned "everyone can say they are an artist; I don't know if you can build civilisations with this. You need creators."