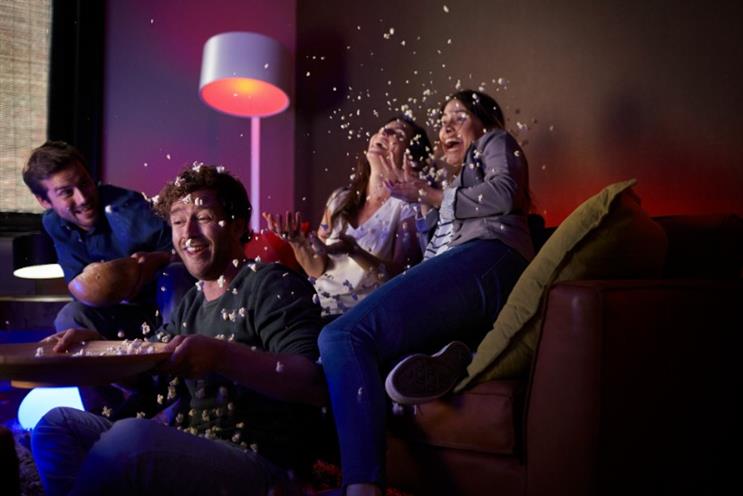 The brand has launched a series of online films with Iris Amsterdam, which show off how its connected lightbulbs work in different domestic situations - from doing morning yoga to hosting a dinner party.
Philips Hue faces a tough job on two counts – its connected lightbulb kit is perceived as expensive, and consumers need to be educated about the new technology.
The lightbulb hasn't done much to boost Philips' bottom line yet, suggesting the company is struggling to appeal to many outside the early adopter crowd.
Philips doesn't break out Hue sales, but its annual report for 2014 showed sales for the lighting division fell €276m to €6.9bn.
With the new 'Turn on Living' brand framework, Philips Hue is hoping to make the benefits of connected lighting more comprehensible to a wider crowd.
Finn Lunderbye, head of marketing communications for Home Systems at Philips, said:: "We want to find a way to talk to new customers – as once you're in the Philips Hue system, you can't really imagine life without it. It truly changes your life.
"But there is always a challenge with a new product, when the old tech is so engrained – of humanising the technology, of showing the benefits in an emotive way, that people just get straight away."
Brand: Philips
Agency: Iris Amsterdam