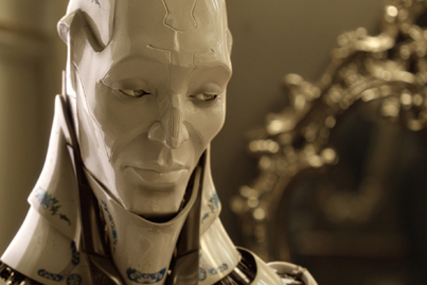 Created by DDB, the films were produced by five renowned film directors from Ridley Scott Associates, with each taking a different approach to a single piece of dialogue.
The films tackle five different genres, including action, animation, drama, sci-fi and thriller, and each end with the strapline: "There are millions of ways to tell a story. There's only one way to watch one".

Each film has been seeded on a dedicated page on the Philips website and will be promoted by a through-the-line campaign, created by DDB, Tribal DDB Amsterdam, Unit 9 and PR network OneVoice. Media planning and buying on the campaign is handled by Carat.

The social media elements will include a Facebook page that gives users access to additional exclusive content, such as director interviews and behind-the-scenes clips, as well as a campaign masthead featuring in a widescreen cinematic format on the YouTube homepage.

Consumers are also being encouraged to create a sixth short film to help continue the series, with the director behind the winning entry bagging themselves a week's work experience at the RSA offices in London, Los Angeles or New York.

The entries will be hosted on a branded YouTube channel, and will be judged by Ridley Scott, as well as by members of the public.

The 'Parallel Lines' campaign marks the follow-up to the iconic 'Carousel' work, which last year picked up the Grand Prix at Cannes.

Neil Dawson, DDB's chief creative officer on Philips, said: "By creating a single piece of dialogue for five very different films, we have created a tie that binds the films into a truly unique experience, and single-mindedly communicating that whatever the content, a Philips television is the only way to watch it."