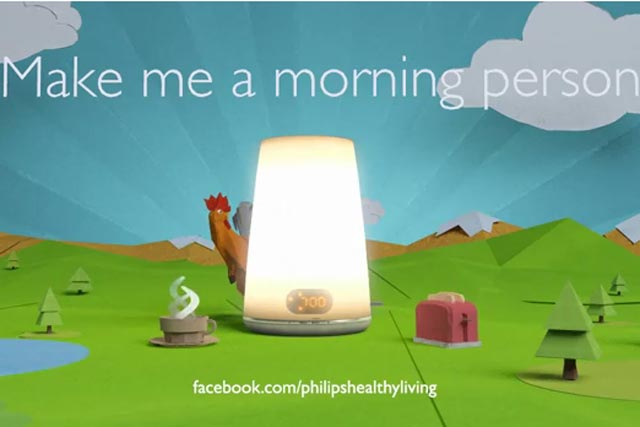 The 'Make Me a Morning Person' campaign, which launched yesterday (26 September), has been created by Tribal DDB Amsterdam, One Voice, Carat and Iris.
A recruitment drive will try to find the world's worst snoozers and zombies, with people encouraged to nominate themselves, their friends or family, on Facebook.
A quiz on Facebook will also allow people to find out which of the seven morning types they are –The Grump, The Grunter, The Snoozer, The Zombie, The Corpse, The Early Bird or The Chirpy.
Hundreds of entrants will then be selected to receive a Philips Wake-up Light and take part in the 21-day challenge.
From mid-October, participants of the challenge will chart their progress via the dedicated iPhone Wake-app that has mini-games to test them on alertness, mood and ease of getting out of bed, and will determine whether they have become a "morning person" by waking up naturally with the Philips Wake-up Light.
Non-participants can also download the free iPhone app and take the challenge themselves.
Consumers will also be able to monitor the progress of participants on the Facebook page in near real-time.
Chris Bayliss, executive creative director of Tribal DDB Amsterdam, said: "The conversation about bad mornings is an ongoing one that we amplify with exciting and entertaining content, giving our audience the opportunity to talk and share things about themselves.
"By creating an exciting visual style and continuing to deliver engaging content, we keep the challenge fresh, edgy and relevant – and offline through PR, seeding and viral effects."