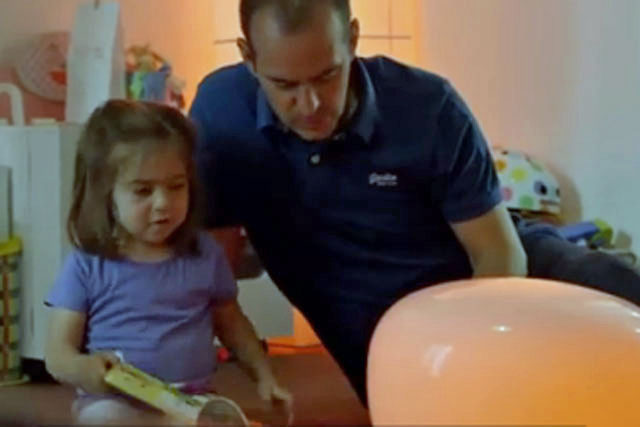 The online campaign aims to target a digitally savvy "sandwich generation" with a young family and parents that are still alive, with a series of stories highlighting its various products and solutions, which include large-scale healthcare and sustainable lighting propositions.
Wander Bruijel, head of brand and integrated communications at Philips UK and Ireland, described the campaign that is due to run to the end of the year as a "long-term play".
He said: "We are investing a significant amount that will help to start to move perceptions of Philips in the UK and Ireland. People know us for what we used to do and what is no longer core to our business.
"As it is a master brand campaign, it is not going to change perceptions overnight, so we are going to see if we can move perceptions away from us being a TV manufacturer to a company that changes lives through meaningful innovation."
Bruijel explains that many know Philips for its television audio visual manufacturing heritage, despite it selling off its home entertainment division last year, rather than recognising it for its business-to-business work, which accounts for two-thirds of its business.
Alongside selling consumer products including toothbrushes and shaving equipment, Philips is a major provider of NHS equipment and also provides councils with sustainable lighting.
The UK consumer-facing campaign, which is targeting 35-year-old "influencers", launched last week and is the brand's first integrated campaign in the UK since it launched its new "innovation and you" strapline in November.
Videos about real-life stories are hosted on its "innovation and you" website, which includes creative about making bedtime easier for a little girl in London, as well as another spot about how a husband and wife can receive "high-quality" healthcare at home.