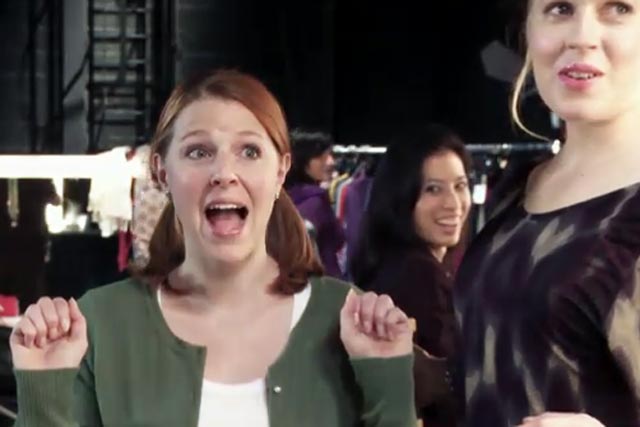 The campaign, "Is it possible to love your toothbrush?" created by DDB Worldwide, invited a handful of Sonicare users worldwide to take part in a fake audition for a TV ad. The users were filmed with discreetly positioned cameras from the moment they arrived at the studio.
They were then probed by strategically placed actors to reveal their true feelings about their Philips Sonicare toothbrush. The set of the studio was then pulled apart to reveal a concealed camera crew.
The films as and behind-the-scenes footage are now available to view online on Facebook.com/philipssonicare. A full-length version of the testimonials will be shown as an ad in the US.
Users can also share their experiences or to ask experts questions about oral healthcare via Facebook. Further campaign elements include print and in-store executions, based around the strapline: "Love your toothbrush, switch to Sonicare".
The ad was created by DDB and interactive ad agency RedUrban, with PR by OneVoice, and media by Carat. The creative director from DDB was Neil Dawson. The copywriter was Nikki Lindman, while the art director was Toby Brewer. The production company behind the campaign was Wild Iris under the direction of Paul Berczeller.
Neil Dawson, chief creative officer at DDB Worldwide, said: "The message we want to send is that it is possible to genuinely love your toothbrush, if that toothbrush is a Philips Sonicare.
"Whilst the technique of using hidden cameras isn't new, we wanted to break with category codes by showing real people sharing their real emotions, instead of feigning endorsement using paid actors."
Gary Raucher, vice-president and head of integrated communications, Philips Consumer Lifestyle, commented: "The Philips Sonicare Experiment is another example of how we are increasingly leveraging social media in our integrated marketing communications
"We have taken the bold move to build our campaign on completely natural – and unpredictable – reactions from real Philips Sonicare users. We hope their enthusiasm will engage other users to share their experiences and, ultimately, help convince non-users to switch to Philips Sonicare."