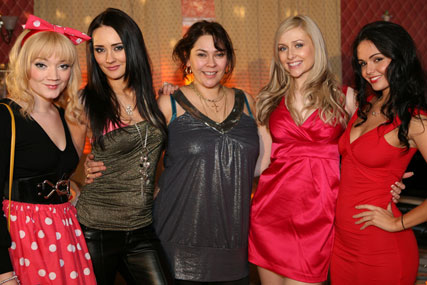 Under the terms of the sponsorship, negotiated by media agency The7stars and creative agency Adam & Eve, Phones 4u will sponsor 'Hollyoaks' and 'Hollyoaks Later' episodes on Channel 4, E4 and 4 On Demand
A spokesman for Phones 4u said the show's quirky and humorous style was a perfect fit for the irreverent Phones 4u brand, both actively engaging with the core 16- to 24-year-old youth audiences in a fun, bold style that set them apart from the competition.
Caspar Nelson, head of brand communications at Phones 4u, said: "Our research has shown that 'Hollyoaks' is the most-watched TV show by our core customers, who can relate to its youth-orientated storylines.
"We're chuffed to be sponsoring such a popular drama that, like our brand, is not afraid to be edgy and irreverent in the way it engages its audience."
In April,
Nikon signed a five-month deal to sponsor 'Hollyoaks'
from 1 May to 30 September, to promote its Nikon Coolpix S3000 camera.
The drama series did not have a sponsor for the first four months of this year, but was sponsored by Mars chewing gum brand Wrigley's Extra for five years between 2005 and December 2009.