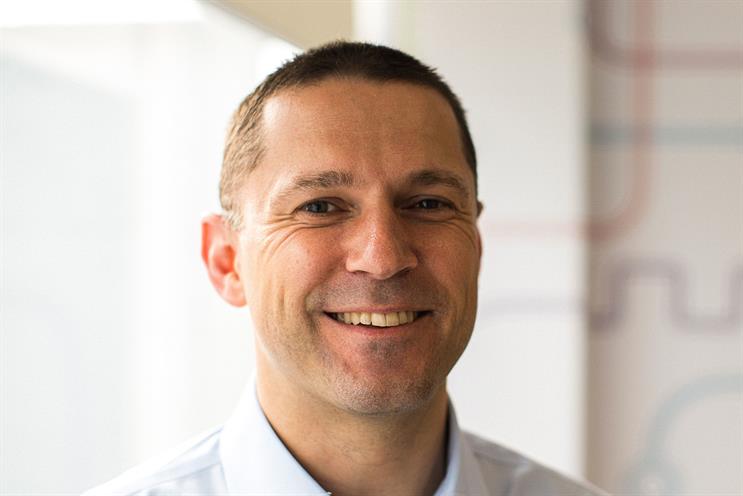 Padley, who joined the mobile retailer at the end of 2013, replaces Trevor Cairns, who left the company last year after just six months in the role.
Padley has responsibility for the brand's marketing across traditional media such as TV and print, as well as in-store, on social media and digital and mobile platforms.
He told Marketing that it was important to avoid a common trait of mobile phone retail marketing, namely that it is similar in tone to that of its competitors.
Irreverence
Future marketing for the brand will retain the irreverence of past Phones4U campaigns, but will be designed to appeal to a broader swathe of consumers.
"We've had to innovate, create cut-through and a brand renowned for being slightly irreverent," he said. "We have to keep true to that, while appealing to the wider UK population."
Padley named a variety of factors that made Phones4U stand out. "Every single member of staff goes through five days of training and has to pass tests before they're allowed to sell to consumers," he said. Then, after customers are sold a phone, they are asked for feedback on the sale process.
In-store experience
Meanewhile, the retailer has been piloting various in-store initiatives at a concept shop in London's White City, which Padley described as "very different to our existing estate". Initiatives being trialled include dressing staff in more casual clothing, using different styles of lighting and background music and encouraging customers to relax and use the free wi-fi.
Padley said that customer research into the concept store had been overwhelmingly positive and that Phones4U was likely to introduce some of the most successful elements into some of its outlets across the UK, where appropriate for the local demographic.
Beyond the point of purchase
He said that, traditionally, the market has been focused on the "final moment of truth" when customers buy a phone, but Phones4U's future marketing would be focused on the longer-term customer relationship.
"There's no reason why instead of promoting the latest product, that we shouldn't be promoting our customer service," he said. "It's about ensuring that in the future when customers decide to upgrade that we're still top-of-mind."
Phones4U's recent initiative #ProjectUpgrade saw the retailer grow its share of the upgrades market by 10%, the company said.
New ad campaign
On the advertising front, Padley said that he is working closely with agency Adam & Eve/DDB and deciding exactly when to launch Phones4U's next big campaign, which is likely to be in the third or fourth quarter.
While the new work is likely to retain the irreverent tone the brand has become known for, it is important that it has broader appeal to the older market. "We're looking at the tonality [of the advertising] as we have to ensure that we don't become vanilla and boring," he said.
In the meantime, Phones4U will use its own media to start communicating various initiatives to give it stand-out from the competition.
Tech
One area that Padley is looking into is selling wearable tech in-store — or rather "propositions that work with smartphones - I find 'wearable' is a limiting term". He cited lightbulbs that users can change the colour of using their smartphone, as well as at-home cameras that consumers can access through their mobile device.
CV
Padley joins Phones4U from marketing consultancy Brand Learning. Before that he held senior marketing posts across the industry, including as Barclaycard's global digital engagement director and as global vice-president and head of digital marketing and CRM at Sony Ericsson (now Sony Mobile).
David Kassler, Phones4U's chief executive, said: "Not only has he brought with him significant knowledge of the mobile industry, but his expertise in strategy, digital, CRM and partner operations will help to deliver our ambitious and evolutionary plans for the brand and the business."