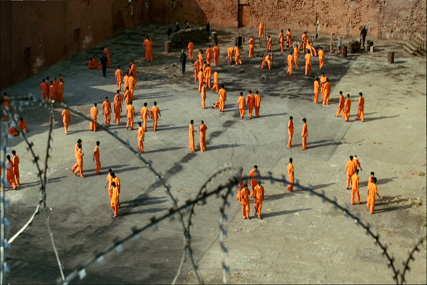 The first phase of the campaign, created by Adam & Eve, is entitled 'Hard Working Prison Guards' and will be followed by a second set of ads in June.
The initial TV ad features a group of Bangkok prison guards, who instead of minding the prisoners are distracted by the new features of the Sony Ericsson Xperia X10, which is currently being sold in Phones4u stores nationwide.
The spot also reintroduces the Phones4u hand gesture that first appeared in the 'Jack' campaigns, which were launched in 2004.
Russell Braterman, marketing director at Phones4u, said: "As we continue to be a youth-focused brand whose heritage is built on humour, this campaign reinforces our unique and mischievous nature in tone and theme, which is what our customers have come to expect from Phones4u."
The TV spots will run between a number of programmes aimed at 16- to 24-year-olds, including Glee, Friends, Britain's Got Talent and Hollyoaks.
In addition, the campaign will run across media channels such as press and radio, including a sponsorship on Bauer Radio's Kiss FM. Digital work will take in sites such as Facebook and Twitter, and there will be PR and in-store activity.
Eden, the media partnership between Adam & Eve and the7stars, is responsible for the media planning and buying for the campaign.