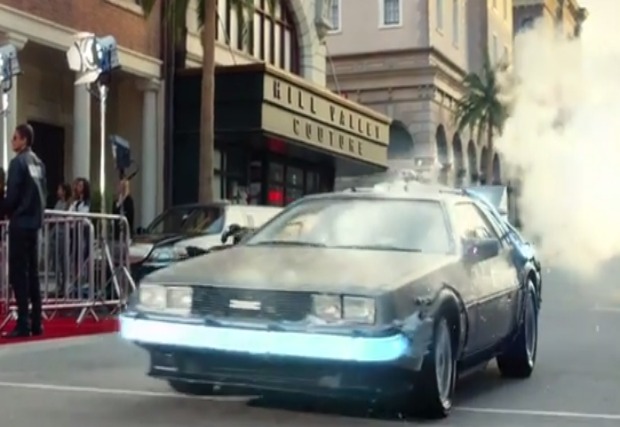 The ad, created by Adam&EveDDB and featuring the famous DeLorean car from the movie, sees a customer and a member of Phones4u staff transported two years into the future.
It is designed to showcase the knowledge and expertise that Phones4u is able to provide its customers in-store, and how this helps people to choose a phone that will support their present and future lives.
The first teaser clips air today (17July) ahead of a first full TV screening this Saturday across channels including Channel 4, ITV2, E4, Comedy Central and Sky.
"The new campaign marks a huge shift in the expression of the Phones4u brand," said Caspar Nelson, head of brand Communications at Phones4u.
"We are excited to shine a spotlight on the expertise of our store teams, broadening our appeal by highlighting that they not only get to know our customers individual needs, but have the skills to recommend a phone, bundle or tariff whilst offering great customer care, that will see them through the duration of their contract."
The concept is based on Phones4u research, which showed that many consumers are concerned that their phones will be outdated in the future.
The multi-channel pound ad campaign will also include a dedicated social media operation. By using the #FutureYou hashtag, consumers can engage with Phones4u about their dreams and future plans, with the retailer helping selected individuals to achieve these goals.
Shot on location in Los Angeles and at Universal Studios Hollywood to echo the original 'Back to the Future' film, the TV segment was directed by Traktor, which was also responsible for 2013's #projectupgrade TV ads. The media campaign is being managed by media planning and buying arm, the7stars.