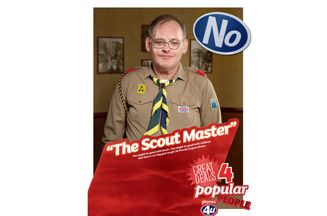 The association said it had been receiving complaints from members over one of the press ads, which shows a scout leader as grumpy, balding and with glasses.
Phones4u has pulled the ad this week, and is running other ads in the series, such as one featuring a sports mascot character.
Phones4u said it meant 'no offence'.