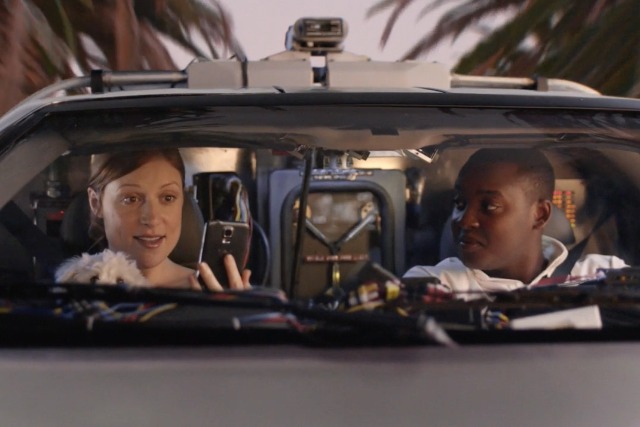 The retailer, which kicked off its 'Future You' campaign in July with a multimillion pound campaign, is launching a microsite with an interactive video that enables consumers to be "transported into a personalised future."
Consumers are being invited to add their details, including location, name and a photo to the site. It then runs a three-stage "ride in the DeLorean time machine" video, from its current TV ad, inspired by the classic 1980s sci-fi movie 'Back to the Future.'
The video takes users on a journey to the "future" where they are lead a celebrity lifestyle, before arriving in a post apocalyptic world where they "fight to save the galaxy."
Caspar Nelson, head of brand communications, said: "The launch of our 'For the Future You' ad campaign marked a significant shift in the way we present the Phones4u brand, evolving our position to showcase the knowledge and expertise of our people and their commitment to providing the best possible experience to our customers.
"We're now taking the ad concept to the next level with our 'You to the Future' interactive video, which is designed to be a playful way to drive greater engagement with the campaign, by delivering fun, personalised and shareable content."