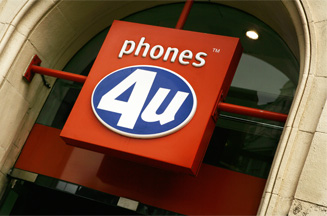 The move marks a new retail model for the mobile phone business, which has recently tried to capitalise on the more distinct target market positioning it has over Carphone Warehouse with its new 'Are you popular' brand campaign.
However, with just 450 stores to Carphone's 800 UK stores, Phones 4u is venturing into new retail formats before the UK launch of Carphone's electronics brand Best Buy. Best Buy has in the last few days signed up for its first two UK stores, in Thurrock and in Hedge End, near Southampton.
'Phones 4u at Currys', will be launched initially as a six month trial, and will trade through the summer and Christmas periods.
Run by Phones 4u staff, the branded area will focus on core mobile phone services, offering customers contract, pre-pay, SIM only and SIM free propositions.
Currys already sells mobile contracts and pay as you go phones but is competing against the specialist mobile phone retailers, as well as supermarkets such as Tesco and Asda which have significant scale and their own MVNO ventures.

Phones 4u retail development director, John Welsh, said the Currys brand is 'a great fit with our own and a natural choice to explore this new retail model'.
Despite having significantly fewer stores than Carphone Warehouse, Phones4U has been gaining market share since Christmas. Its value message has taken its share of new contracts to about 23% and a third of its target youth audience are customers.
Carphone Warehouse has spent recent years wooing Apple to secure the iPhone sales deal, and has branched out into laptops and accessories, making it more of a destination retailer in the vein of Apple Stores, rather than purely a mobile retailer such as Phones4u.
Russell Braterman, who joined Phones4u as marketing director late last year following the departure of Jim Slater, says 'fierce' competition with Carphone Warehouse has forced it to 'raise its game'.
Phones4u's claims its mass-market youth audience can feel intimidated by technologically 'slick brands' such as Apple and Vodafone, so Currys could be a good brand partner with which to broaden the Phones4u customer