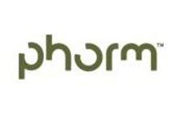 Phorm announced yesterday that it had completed a trial with BT that had successfully tested the technology.

Before the announcement, the company's share price was 200p, after which it rose to 305p today.

Phorm is behind technology that analyses web users' behaviour in a bid to serve up more relevant advertising.

The company has been criticised because of fears that its technology will allow internet companies to spy on users.