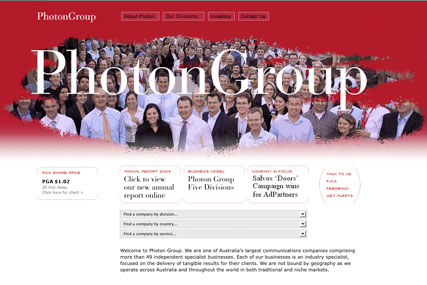 The Australia-based group faces going out of business unless it manages to renegotiate $176 million of earnout payments due to agencies including Naked.
Sources suggest that reports of Photon offering revised cash earnout payments of 35 cents for each Australian dollar owed are accurate.
Naked, which is more than two years through a four-year earnout period, could be sold should Photon go into receivership. However, negotiations with Photon over a way forward are thought to be ongoing. Naked's earnout is due to complete in February 2012.
Photon's shares have been delisted for longer than a month as its chief executive, Jeremy Philips, attempts to raise finance, reported to be up to $200 million, to secure the company's future.