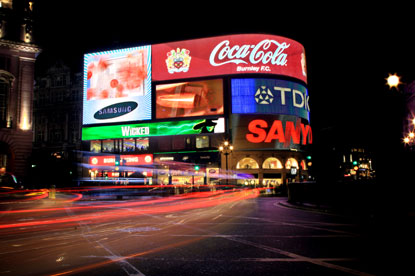 The sign will go dark from 8.30pm to 9.30pm on Saturday 28 March in support of WWF's Earth Hour.

WWF is calling on a billion people across the world to do likewise and switch off their lights to reinforce the importance of reducing carbon emissions.

Coca-Cola Great Britain is building up to the big switch-off by running a special ad on the Piccadilly site.

The ad features lightbulbs floating in outer space, which turn off one by one until the closest transforms into the Earth.

Meanwhile, the company is supporting the initiative with website activity and ads in Football League match programmes.

Sanjay Guha, the Coca-Cola Great Britain president, said: "Climate change is a real and significant threat and businesses like Coca-Cola have an important role to play in reducing carbon emissions."

Coke has worked with WWF since 2007 n a $20 million programme tackling issues relating to water and energy.