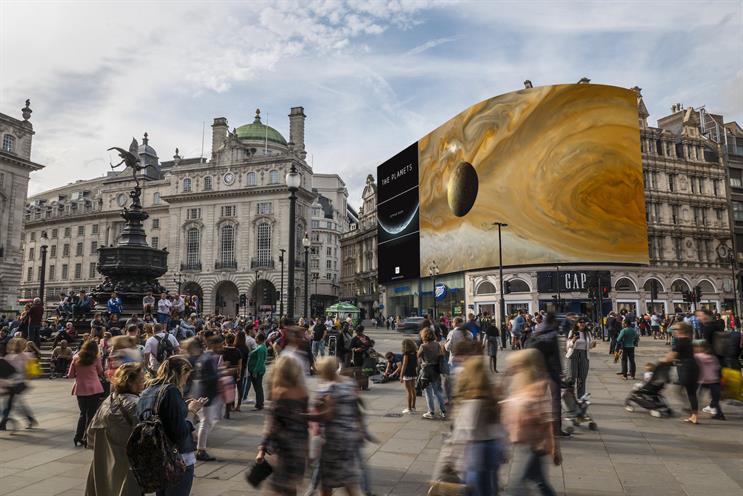 BBC Two's forthcoming series The Planets, fronted by Professor Brian Cox, will be promoted with a range of ads on Ocean Outdoor's Piccadilly Lights this week.
Dramatic sequences featuring Neptune, Mars and Jupiter will appear on the huge Piccadilly Circus screen, which is owned by Landsec, over the next six days.
Ocean head of content and sponsorship Kevin Henry said: "Taking the BBC's content and projecting it at scale on a globally recognised advertising space is a milestone moment in both TV science and digital out-of-home.
"Ocean's partnership with BBC Studios reflects our ambition to use digital out-of-home in inspirational and educational ways, demonstrating perfectly the impact and power of iconic screens and broadcast when they are brought together. This is drama on a planetary scale and a striking spectacle for outdoor audiences."