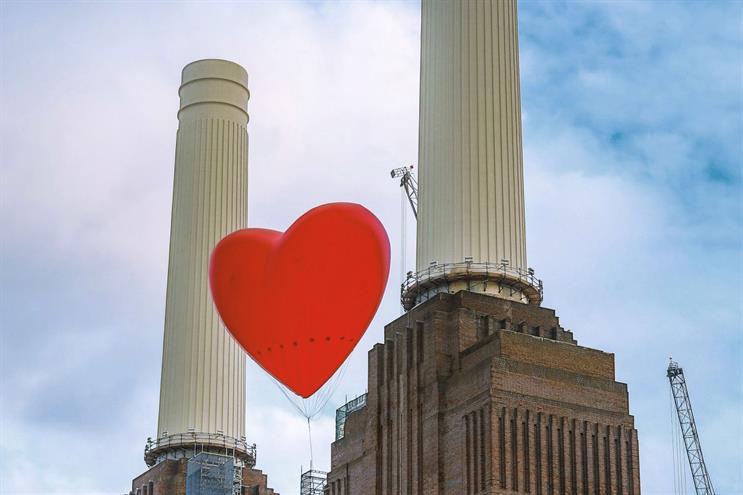 There's nothing new about floating a giant helium-filled creation in the air – think Pink Floyd and the inflatable 40-foot pig back in the 1970s.
However, Anya Hindmarch's adorable surprise love letter to London – which placed "Chubby Hearts" across 29 locations in the capital – was a simple campaign that struck a chord. The hearts appeared on Valentine's Day and moved across the city, squashed in to the arches at Covent Garden and soaring sweetly above Trafalgar Square, highlighting London Fashion Week. The hearts also took over the Piccadilly Lights for a 40-second slot during the early evening on Valentine's Day and featured on four other Ocean Outdoor sites.
The campaign was conceived by the luxury fashion label and delivered in partnership with the British Fashion Council, the Mayor of London, Landsec, Ocean Outdoor, the Civil Aviation Authority and a number of London districts, councils and venues. For nine joyous days, love was quite literally in the air.
Brand: Anya Hindmarch
Title: Chubby Hearts Over London
Agency: In-house