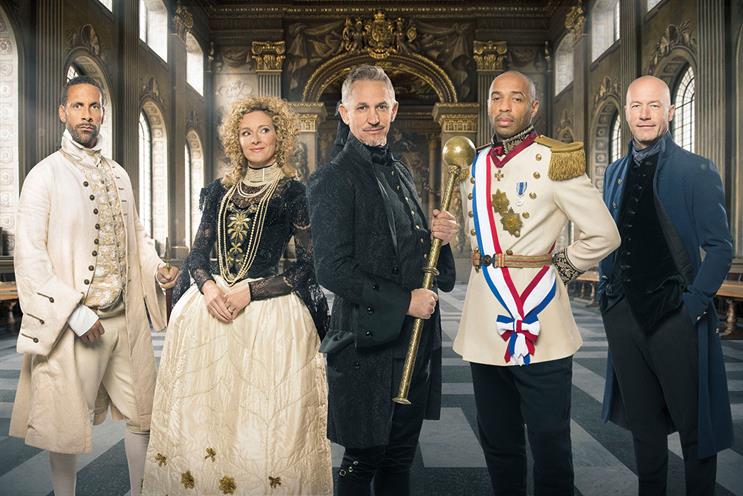 Brand: BBC
Title: Liberté, egalité, footé
Agency: Rainey Kelly Campbell Roalfe/Y&R
Client: James Parry, head of marketing, BBC Sport
Maria Iu is fired up by the BBC's Euro 2016 trailer: "The French court setting, the pundits in regal get-up, the portraits and busts, the silly strapline, all accompanied by a rousing Justice track – the BBC knows how to get us impossibly excited. Let's hope England give us an equally stirring performance." It was directed by Paul Gore at Somesuch.