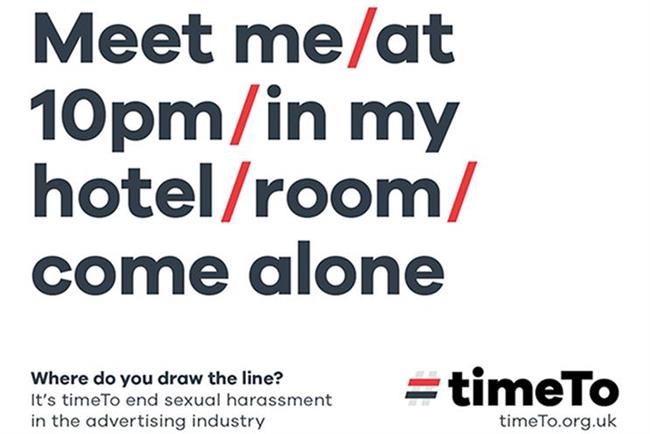 We've all heard stories about sexual harassment in advertising, but with the release of this campaign last week came an astonishing statistic: 20% of female survey respondents aged 18 to 24 said they have been sexually harassed.
Lucky Generals has taken a simple and effective approach to tackling this problem by drawing a big red line across inappropriate behaviour. The outdoor ads get the message across with a line between comments, while the films further drive the message home by exposing this damaging behaviour for what it is.
The beauty of this work is that it is relatable to everyone – not only to women or to those working in advertising.
Brand TimeTo
Title Where do you draw the line?
Agency Lucky Generals