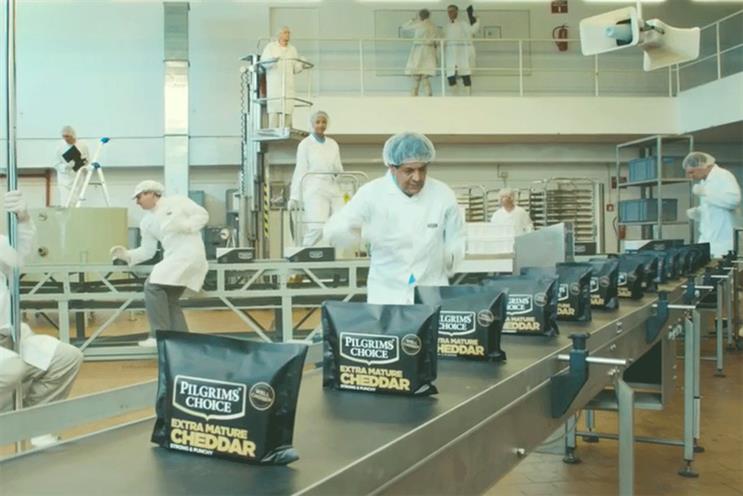 Created by Karmarama, the spot, called "well chosen" shows factory workers celebrating a shopper's cheese purchase by dancing.
For the brand's "choose a choon" campaign, viewers can vote for one of eight selected tracks – metal, house, French, jazz, pan pipes, didgeridoo, whale song, or no music.
The viewers who select the winning track are then entered into a lottery to win a year's supply of Pilgrims Choice cheese.
The ad was created by Rich Connell and Clem Woodward and directed by Guy Manwaring through Sonny London.
Manwaring has also directed Halifax's "holiday dad" by Adam&Eve/DDB and Virgin Media's "moods", starring David Tennant, by Bartle Bogle Hegarty.
Sam Walker, a group executive creative director at Karmarama, said: "We've tried to create a campaign that goes against all of the conventions of twee cheese advertising."
The ad launches on June 1 and will run initially with a chosen track with the public's most popular choice put into use on the fifth week of the campaign with 30- and 40-second versions of the ad.
Mike Harper, the director of marketing at Adams Foods, said: "We pride ourselves of being the category's true challenger.
"It's why we worked with Karmarama to move to a new model of activity, which runs across multiple touchpoints, from TV through to social content."
Karmarama won the Pilgrims Choice ad account in 2011 after a pitch. The brand had previously worked with WFCA Integrated from 2006 to 2009 and Beta for a project.