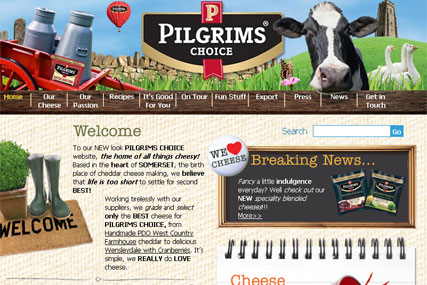 The site "for all things cheesy", with its social media offering, has been designed to appeal to new and younger users, as well as its current customers.
Its features include "grate recipes", "fun stuff" and "cheesey trivia", as well as deals, frequently asked questions and information about where to buy its products.
Pilgrims Choice has confirmed that it plans to roll out a heavyweight marketing campaign over the next 12 months.