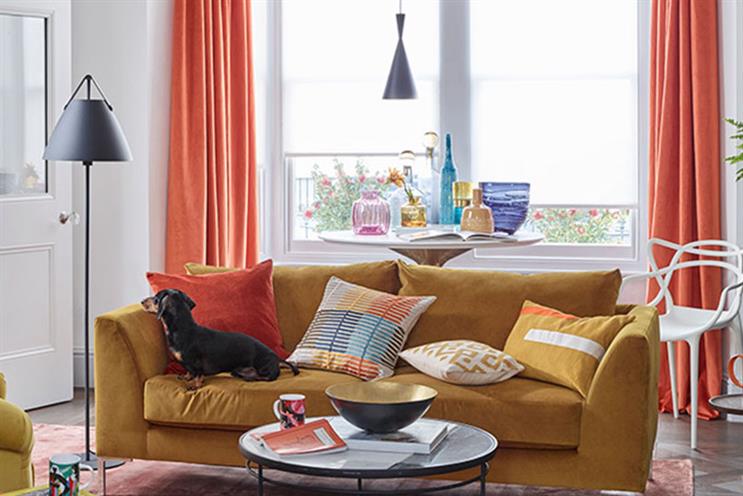 Marketers and media teams often rave about Pinterest. The platform's format – providing users with a constantly updated and customised feed of visual inspiration – lends itself perfectly to brands that display products in a creative, enticing style. The shopping-hungry nature of 'Pinners' (Pinterest users) also marks Pinterest out as a valuable media partner.
But the really powerful weapon in Pinterest's armoury is best illustrated in its work over the past year with John Lewis. The platform's leadership encourages a transparent and collaborative relationship with clients. Pinterest execs constantly feed back performance data to partners which helps marketers tweak creative and media strategy. As a result, the most compelling approach evolves.
This ethos of constant experimentation requires clients to stay nimble and take risks, a policy that John Lewis social media lead Eva Bojtos embraced. 
She was confident that Pinterest would work for John Lewis: nine million Pinners use the platform monthly seeking inspiration for home improvement projects.1 It's the most popular motivator for people logging on. And home is one of John Lewis' key categories, with customers making significant life-moment purchases like buying for a new home or baby. 
With more people at home throughout last year, John Lewis realised there was an opportunity to grow its profile and revenue in this sector as people adapted homes for lockdown living. The retailer did keep its presence on other social-media sites, Bojtos decided to put a particular focus on their Pinterest activity: "We wanted to be there at the point consumers often begin their home design journey and help them make their decisions."
Retargeting and tailoring
The aim was to become the top home retailer across Pinterest over the key Christmas 2020 period, targeted primarily at the retailer's classic demographic of 35-64 year olds. This goal was reached – and, as it turned out, the campaign yielded some surprise bonuses.
John Lewis went with a full-funnel strategy for both creative and media, tailoring the look of pins and type of approach according to whether someone was at the consideration stage or more actively intending to purchase. For the latter, retargeting activity was key.
Other work designed particularly for the point of conversion included innovations like the first UK use of Pinterest's Trend badge, marking out certain pics deemed particularly representative of current fashions. And this worked with pins featuring a Trend badge earning an 11% higher engagement rate than the usual benchmark.2 
John Lewis also arranged to feed through to its Pinterest feed user-generated pics of its products in shoppers' homes – with help from Olapic.
The campaign incorporated upper funnel work to boost profile during
first browsing. This comprised inspiring content like a quiz that helped users work out their interior design style. Seasonal content included carousel Pins explaining how to decorate a Christmas tree and prepare for dinner.
This video content, coupled with a strategy of maintaining a high frequency of John Lewis pins in users' feeds, were the two aspects of the campaign that drove highest revenues – a key learning for both John Lewis and Pinterest. This breadth of elements helped the two parties raise John Lewis' sales through Pinterest by 120% above its revenue target over Christmas.3 
But one of the biggest surprises when the team evaluated the performance of the activity was that although they succeeded in attracting enough consideration intent from their usual audience of 35-64 year olds, they also saw a significant uplift among the 18-34 age group.
This boost among younger people showed that the Pinterest activity had generated a 5% lift in incremental checkouts. In other words, 5% of total checkouts from that age group during the John Lewis campaign happened because they'd seen activity on Pinterest.4
The extra attention from these consumers making their first home purchases was particularly welcome given the retailer was planning the launch of its ANYDAY range in early 2021, with thousands of products across various home categories that are all about great design at low prices.
Campaign take-outs
Bojtos highlights two lessons from the activity. Firstly, the importance of designing creative specifically for the Pinterest platform, really thinking about what will prove inspiring enough to Pinners to make you stand out on their feeds.
She also recommends making sure that content remains dynamic – de-prioritise pins that a Pinner has seen.
Overall, says Bojtos, the Pinterest-John Lewis partnership has underlined the value of embedding a test-and-learn approach, continually adapting on the basis of what the data shows is working: "It's about not being afraid to fail. Your customers may not like the content you have created. 
"It can be tempting to spend a lot of budget producing very polished assets but the more you can test different creative options for different demographics, the more you will learn about what they will engage with."
Discover more stories about how Pinterest Performs here
1Pinterest Ads manager, UK, February 2021
2Kantar Millward Brown Brand Uplift Study, 2020
3Pinterest Conversion Lift Study, 2020
4Ibid.