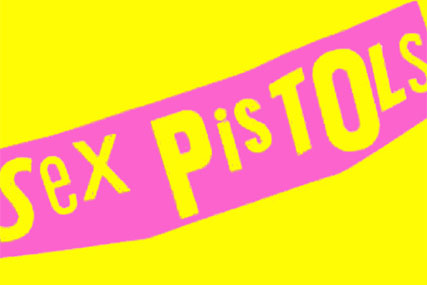 Etat Libre d'Orange, who manufacture the unisex scent and launched it as a trial run in July in France only, said the fragrance exuded pure energy and was "pared down and pumped up by leather, shot through with heliotrope and brought back down to earth by a raunchy patchouli."
The fragrance is set to be launched in the US on 10 September, initially in the Henri Bendel store in New York. No UK date has yet been confirmed. In France, the scent was released in an exclusive deal with the Sephora chain of beauty shops, which has more than 150 stores.
The perfume is being released in partnership with Live Nation Merchandising.
The image on the tartan-topped bottle is an homage to the Sex Pistols' 1977 single cover of 'God Save The Queen'.
Etienne de Swardt, Etat Libre chief executive, said the company was also looking to launch a 'Never Mind the Bollocks' soap by year's end and a second Pistols-themed perfume in 2011, if the brand agrees to their release.
Lydon, who once goaded a Sex Pistols audience with the phrase "ever get the feeling you've been cheated?" has recently been involved in a series of advertisements for Country Life butter, in which he extols the virtues of the spread, proclaiming that he doesn't just eat it because its British, but because he likes it.
He said his fee for the campaign was to fund the reunion tour for his post-Sex Pistols band Public Image Limited.
Four years ago, the godfather of punk appeared in ITV's 'I'm A Celebrity… Get Me Out of Here!', leading to accusations of selling out.
Lydon recently told The Guardian: "I showed what I can do with butter, right? Eighty-five per cent increase in sales. I'm very proud of them Country Life ads. They were funny and clever and classy.
"But no one's come in for me with anything else. Like Red Stripe lager. I drink lakes of the stuff. Why haven't I been signed up for something like that? Or Marlboro fags? It amazes me that people don't get the opportunity of me. I sell."
The Sex Pistols reformed for the first time since their 1970s heyday with original bass player Glen Matlock, for the Filthy Lucre tour in 2002.
Other musicians who have their own perfume ranges include Britney Spears, Avril Lavigne, Christina Aguilera and Sean Combs (P Diddy).