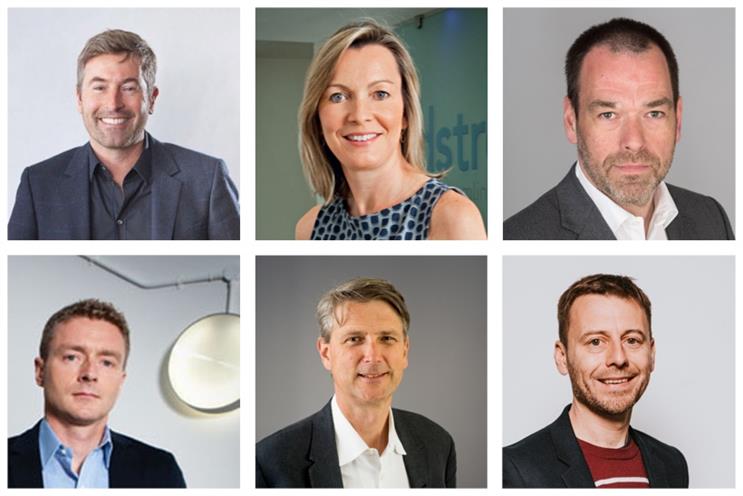 Last week's survey by Creativebrief revealed that two-thirds (67%) of advertisers would consider hiring an agency even if they refuse to take part in a traditional pitch.
Over four-fifths (82%) of agencies agreed that they should be prepared to refuse to pitch for an account to encourage the process to change and modernise.
Respondents were largely in agreement that the traditional pitch process is no longer "fit for purpose" in today's environment – with 61% of brands and 93% of agencies wanting to see change.
Charlie Carpenter, managing director of Creativebrief, said the statistics "speak volumes" about shifting attitudes towards the pitch, but argued that "very little is really changing".
We asked commentators from across the pitching spectrum for their views on what – if anything – should replace the pitch process.
Stuart Avery
Group chief executive and co-founder, Great State
Pitches often pre-suppose an answer, rather than focusing on the business challenge. This constrains an agency's ability to think more broadly and add more value strategically. For product and experience creation, it goes against the agile and "test, learn and fail fast" methodologies, used by disruptive new entrants or big tech incumbents that brands are increasingly competing against.
Clients need to find ways to experience working with their potential partners; to see in practice how their approaches differ and getting a genuine feel for an agencies' talent (as slick pitch presenting doesn't equal talent). We think clients should either continually trial new agencies on smaller projects or replace the pitch with short, paid, co-creation sprints with a shortlist.
Mike Cooper
Worldwide chief executive, PHD
To misquote Dr Johnson: If you are bored of pitching, you are bored of advertising.
It's not going away. The rise of procurement and purchasing departments will ensure that, for compliance purposes, agencies will continue to go through competitive pitch processes. It's now a well-oiled process with a plethora of consultants providing pitch management services. That's become a competitive area in itself.
It can be brutal and pitching is always really hard work. My advice is to try and enjoy it. Assemble a great team with outstanding chemistry and it may even be an enjoyable process. The best pitches I have been involved in have been managed in this way. It's also maximises your chances of success because clients want to work with teams that exhibit good chemistry and are easy to work with.
Paul Ephremsen
Chief executive, iD Experiential
There are no ifs: the pitch process is broken. Agencies are under-selling themselves and are not receiving fair reward for their talent, creativity and expertise. The alternative starts with huge cultural shift within an agency which must be single-minded and consistent. No more competitive pitching, no more biz dev as we have always known it. It will feel strange at first, but stick with it. You may be surprised by the reaction and the feeling of empowerment. Make no mistake, refusing to pitch a risk, but one we firmly believe is one worth taking.

Our version of the future is what we call "proactive pitching" – selecting sectors and brands we want to work with; writing our own briefs based on sector insight; and assembling specialist teams and sector experts to devise long term, commercially effective solutions for briefs or projects we weren't briefed on. The real challenge then begins – getting the idea heard by the key decision maker.
Andrew Peake
Chief executive, VCCP
When I married my wife, there had been a prolonged pitch process leading up to the big day. We'd had our fair share of chemistry and work in progress sessions along the way and a few bumps in the road; the pitch budget was certainly far more than I'd ever expected. The process, however, was very fair; she'd been clear on her expectations and gave me a decent amount of time to pull my proposal together. We knew each other well by the time I bent my knee and it only seemed natural that she would say yes. She could have just appointed me from our first meeting or spoken to a few of my old girlfriends, but she decided a trial run was a good idea. And I think the same is true of a pitch. A decent brief, the right amount of time (but not too much time) and plenty of opportunities to work collaboratively along the way will hopefully mean the client-agency relationship is the one that will last and prove fruitful on both sides.
Suki Thompson
Chief executive, Oystercatchers
Like many things these days, the pitch process isn't completely broken, but it needs transforming. Not surprising considering the fixed-pitch model has remained unchanged for 15 years.
I believe pitches should refocus on creativity, innovation and have financial rigour at their heart. Chief marketing officers need to take personal responsibility for the client/agency partnership and not just leave it to their procurement teams. We have ditched the RFI and chemistry meetings. We now are thought- and business-solution led, rather than tedious and often unproductive "paper"-led. The new process has halved the time of the pitch and proving transformational for our clients. We run a more agile and collaborative process to identify skills and culture not just cost.
Kristof Fahy
Chief customer officer, Hostelworld Group
Not every business or chief marketing officer wants the same from their agency. And, not every chief marketing officer or business wants to work in the same way with agency partners. Some may want a short project – others a lifetime of happiness. So any type of selection process needs to be flexible to reflect that. Personally, I like to see a range of ideas and approaches and having the same business issue approached in a number of different ways is very useful and often a real eye-opener. Are you going to get that with one agency response – I doubt it.