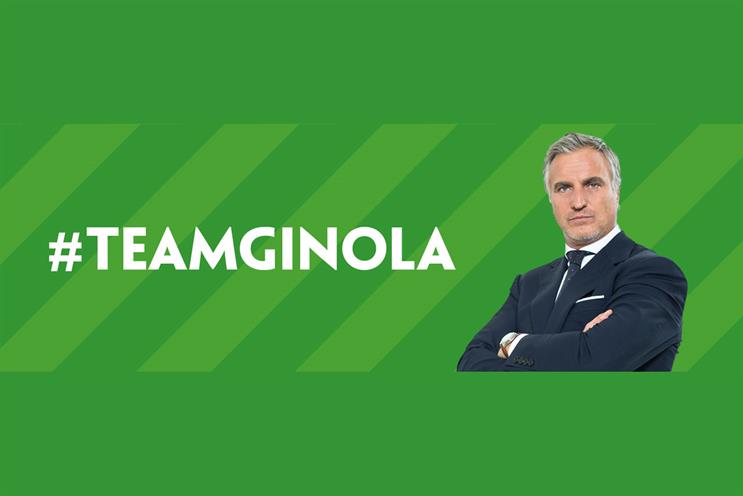 The ten-plus BBC marketers are presumably holed up in a room trying to decide between Bartle Bogle Hegarty, Saatchi & Saatchi, Wieden & Kennedy and the incumbent, Rainey Kelly Campbell Roalfe/Y&R, following the pitches last month.
Representatives from the TV Licensing body have been on an agency tour over the past couple of weeks – but not for the obvious reason. They have been telling agencies that, instead of kicking off a pitch process that is due in March, they are considering extending their existing five-year contract with Proximity London for another 18 months. The move comes ahead of potential changes to the licence fee, with the BBC charter up for renewal in 2016.
Tissue meetings for the Paddy Power ad account are being held on 9 February, with pitches taking place on 9 March.
Lloyds Banking Group's monster £80 million media review is said to be firmly on track to be completed by the end of March. Catherine Kehoe, the managing director for group brands and marketing at Lloyds Banking Group, is believed to have whittled down a longlist to just three agencies: MEC, the five-year incumbent, Starcom MediaVest Group and Vizeum.
Lloyds Banking Group: shortlist
The Yorkshire Building Society's advertising pitch result is imminent. Yorkshire Bank's CRM agency, Soul, is among those waiting for news, alongside Fold7, Isobel and The Red Brick Road. AAR was involved at the beginning of the process, but the building society went out on its own during the latter stages.
Investec, which is searching for an agency to add to its private-banking roster, is holding chemistry meetings tomorrow (Friday) and on Monday. The winning shop will support the bank's existing agencies, Gravity and Partners Andrews Aldridge. The review is being handled through AAR.
The Co-operative Bank is also preparing to hold chemistry meetings, for the review of its CRM business at the end of February. OgilvyOne, which handles The Co-operative Group account, worked on the brand before the bank's split from its parent group. Again, AAR is involved in the process.
Costa…held chemistry meetings with agencies this week
Costa, the coffee-shop chain owned by Whitbread, has met the agencies vying for its loyalty-card scheme for chemistry meetings this week. The successful shops will get a brief very soon, with pitches due to kick off in about four weeks. Karmarama currently works on both the advertising and CRM business.