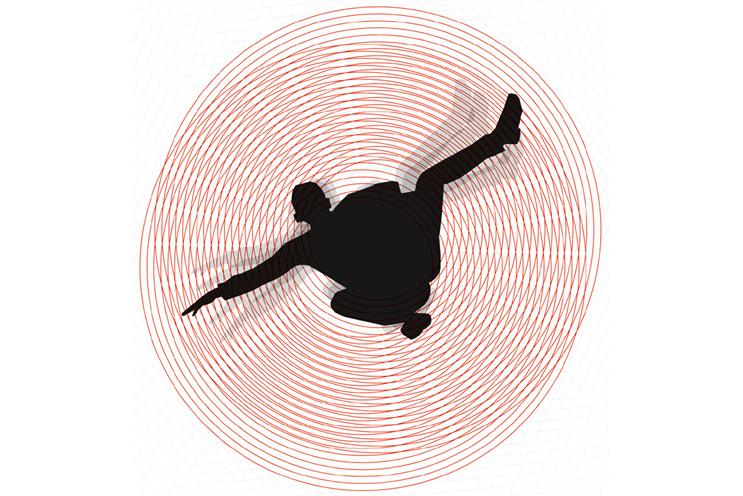 Some agencies enjoy more new-business opportunities than others. Some convert more than others. These are the shock findings of AAR's annual New Business Pulse 2014 report, published last month.
Yes, our gossipy and famously oversupplied industry flocked straight to the competitive detail (who's up, who's down…) while missing the bigger point that AAR's conscientiously compiled survey demonstrates yet again. Put simply, the vast majority of new business won by agencies comes from pitches.
No shit, Sherlock, I hear you say. Pitches are the lifeblood of our industry. What other way is there?
AAR's data suggests that, of the 300 or so new-business wins chalked up by the UK's major ad agencies last year, only one in seven were won without a pitch.
That statistic is unchanging and damning. Not just because pitches are increasingly time-consuming and costly, steal talent away from paying clients and (whisper it quietly) more often than not end in failure. Rather, because the very essence of our business is helping to build our clients' brands into "markets of one", impervious to competition and price inelastic.
Our basic job, often unspoken, is to reduce or negate the rational contemplation of alternative purchases – in the interests of both the brand owner and the harried shopper. Based on how we are "shopped" as a category, we might conclude that we have done a good job for our clients' brands but a less good job on our own.
In collective thrall to the drama of the pitch (blame Don Draper and his carousel), we have neglected other paths to growth and sleepwalked as an industry into the most ironic of business predicaments: a marketing services industry that sells its services rather than markets them.
Pitches are our industry's crack cocaine. Drugged up to the eyeballs, we crave another hit, leaving it to others to point out that it might just be our behaviour, rather than that of our clients, that is steadily eroding our margins and authority.
In collective thrall to the drama of the pitch, we have sleepwalked into the most ironic of business predicaments
When we pitch too freely (in both senses of the word), we steadily commoditise not just ourselves but our industry. In the words of the business development guru Blair Enns, an unpaid pitch, after all, is an "attempt to sell or win approval for our ideas by giving them away for free, usually within a competitive, buyer-driven process". Ouch.
The de-commoditiser commoditised: the inconvenient truth of our industry.
So hats off to those agencies picking up business without a pitch: you have not only booked revenue with a lower "cost of sales", you have made a contribution to our category being shopped better. It may even be evidence that you have built a brand. (101 is absent from the top two in that part of the report for the first time in our brief history. Droga5, Bartle Bogle Hegarty and Lucky Generals form the top three this time. Draw your own conclusions.)
I like a pitch as much as the next (ad)man. And, as AAR will tell you, 101 won three out of its four pitches last year (data we would settle for in perpetuity).
But pitch too often, and you are dragged into the vortex of sales, rather than preserving your status as practitioners – not just suppliers – of marketing and being a business that builds preference, custom and equity on the basis of market understanding, customer insight and brand.
There is another way. Plenty, in fact, as the one in seven testifies to: patiently and professionally developing your existing client base; positioning your brand diligently; reaching out to clients that you genuinely feel you can serve better than competitors; building and nurturing a prospect base and network, rather than relying on the episodic kindness of strangers.
Of course, a month before AAR's report, Tesco appointed BBH without a pitch. This not inconsiderable advertiser had concluded that Kingly Street was the best home for its brand without the need for a time-consuming and costly beauty parade. (Pitches cost clients time and money too.)
Setting to one side the collateral damage to Waitrose – as undeserving a victim of Tesco's decisiveness as you can find – our industry should be shouting from the rooftops about account moves like this, where a brand finds its way directly to its branding partner with a minimum of fuss.
Tesco's example alone will not change the way our industry thinks about business development but, as we try to turn the margin tide – and, indeed, serve clients better – every little helps.

Laurence Green is a founding partner of 101