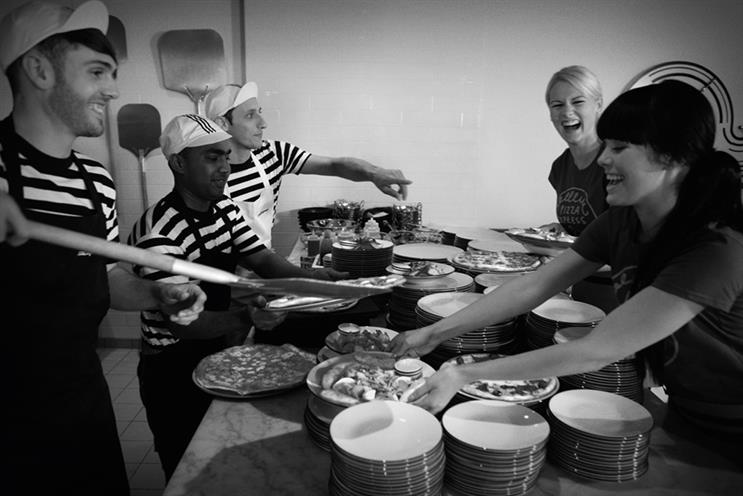 The review will focus on a rebuild of Pizza Express' website but also covers other work.
The incumbent, Maynard Malone, has been invited to participate in the process. An agency will be appointed in January.
A spokeswoman for Pizza Express said: "Like most companies of our size, we review our agencies every couple of years. This process allows us to ensure we are taking the right approach."
In a separate development, it has emerged that Adam & Eve/DDB, which previously worked with Pizza Express on its advertising, resigned the account several months ago. The pizza chain now plans to take its creative work in-house.
A&E/DDB won the business in 2011 from Work Club. No-one at the agency would comment.
DBG has worked with Pizza Express since 2009 and handles the restaurant's offers-led e-mail marketing, database management, deployment and analysis, and digital content.
The review comes after Emma Woods, the former Pizza Express marketing director, left the company to join Merlin Entertainments in August.
Pizza Express is part of Gondola Group, which also operates Zizzi and Ask Italian, as well as some smaller chains.
The company's media agency, the7stars, is not affected by the changes.