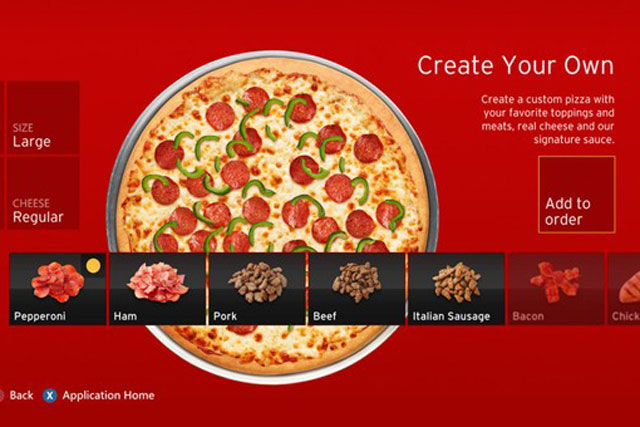 The move marks the latest salvo in the digital battle between the major pizza chains.

Gamers can order a pizza using both the controller and motion and voice-recognition software, via a Kinect camera. The app is available to download on the Xbox Live dashboard.

Pizza Hut hopes the app will help it to target the difficult-to-reach 18- to 24-year-old male segment.

The move is understood to mark the first time that customers will be able order something tangible through Xbox. From May 6, customers who order via the app will also receive a 15% discount.

Pizza chains are increasingly investing in digital marketing. Domino's recently said that ecommerce accounted for 58.4% of UK-delivery sales in the 13-week period to 23 September 2012.

Rival such as Papa John's have also invested heavily in social media and apps.


Follow @joneddyreynolds