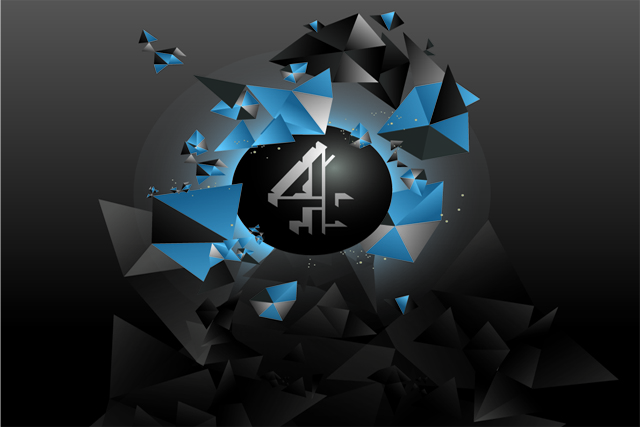 The relationship between social media, TV and companion technology is significant in a way like never before. From the first episode in the latest series of Made In Chelsea generating a massive 304,431 Tweets as viewers took to their second screens to discuss the show, to the success of initiatives such as 4oD and the growth of short-form online video as content and advertising platforms, the symbiotic relationship of TV and social media presents brand new challenges and opportunities for the advertising industry.
This year's Plannertarium – a workshop for next-generation media planners and buyers – will explore the future of TV for a connected generation as a key theme. The event will also investigate the continued growth and popularity of social media in not only highlighting the importance of great content, but in increasing consumer engagement with brands and advertisers.
Channel 4, in association with Campaign, will – with the help of industry experts – examine these changes in the media landscape with delegates at this year's Plannertarium. The event's format, comprising presentations, panel discussions and workshops, will allow delegates to hear and share insights on how consumers are reacting to the influence of social media on TV (and vice versa) and where this will lead audiences, advertisers and the media industry in the future.
Across a busy, day-long schedule, the Plannertarium experts will showcase exclusive research on TV viewing trends, including key insights from Thinkbox, the TV advertising body, and SecondSync, the specialist in social analytics for TV broadcasts.
There will be debate and discussions between experts at the forefront of media and advertising on what all this change means for the way content is commissioned, how ads are planned and how consumers can engage more with brands via the social media-TV connection.
"In 2013, the debate around the future of TV has never been louder and, with the continuing advancement in TV technology and the growth of interaction between TV and social media channels, this year's Plannertarium event is sure to be one not to miss." Danny Rogers, editor, Campaign
A 2013 mission leader
Neil Mortensen is the research and planning director at Thinkbox. Before joining the TV body in 2011, Mortensen was the research director at Omnicom Media Group's OPera for five years. He is an honorary fellow of the IPA and a former chair of the Media Research Group
Describe yourself in 140 characters or fewer.
Research, more research, TV, advertising, four amazing kids, one lovely wife, Liverpool FC, and too many rare soul records to mention.
What's the best thing about working in television and media?
The shiny floors, the brilliant people and the fact it is never boring. Seeing the results of your hard work appearing on screen and getting to talk to TV audiences who always make me smile.
What's your earliest television memory?
Watching Morecambe & Wise with my dad is my strongest memory, because we never stopped laughing.
How has social media changed television?
You don't just have to talk to the people in the room with you – you can talk to the world.
What does The Plannertarium mean to you?
The chance to be blown away by new thinking about how to use TV.
Why would you recommend a planner to attend in 2013?
It will be hugely inspiring. And TV is the most effective advertising medium: all planners should understand why.
A past crew member
Tom Green started in media with OMD UK in 2007, working across Sony, Waterstones and Coty. In January 2011, he moved to a very small Maxus (35 people) to handle the Mercedes-Benz account and now looks after Barclays, Allied Bakeries and Evans, working alongside a team of close to 200
Describe yourself in 140 characters or fewer.
Enthusiastic, smiley, organised (obsessively so), entrepreneurial, piano player, husband, cyclist.
What's the best thing about working in television and media?
It's a young, dynamic industry with passionate people looking to implement great ideas. With the proliferation of screens, the TV industry and the way advertisers and production companies use them is going to get more interesting over the next few years.
How do you think social media has changed television?
Social media has had an enormous impact on TV, continuing the movement away from one voice towards a medium that is a stimulant in a multiway conversation. Programming can now respond instantly to viewer input and consumers can have a direct impact on advertising.
What did you take away from The Plannertarium in 2011?
To push the boundaries when it came to TV advertising and think beyond the 30-second spot.
What does The Plannertarium mean to you?
The Plannertarium was a great opportunity to meet people from across the industry at the same stage of their career as I was and a chance to listen to debates from industry leaders and explore potential ideas for TV.
Why would you recommend a planner to attend in 2013?
To hear industry luminaries speak on topics they're passionate about and meet people at the same stage as you in their career.
Mission guide
Event The Plannertarium
Date 12 September 2013
Location The Vineyard, Newbury
Lowdown Panel sessions, exclusive research and workshops with industry experts and delegates exploring TV consumption, new technology and TV's interaction with social media. Ideas on how to take advantage of the opportunities that connected TV presents for brands will be at the forefront of the discussion
How to apply Visit channel4sales.com/plannertarium