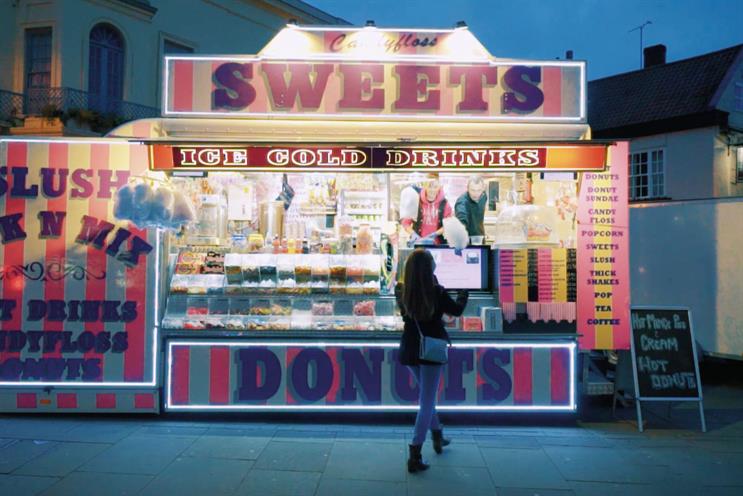 2016. A year of proper surprises. Our faces seemingly freeze-framed in perma-shock: we didn't see that coming. Or that. And as for that…!
24 June 2016. Brexit day. That was a bit of shocker, eh? We woke up to a result that none of us saw coming. And it was just the start.
As a communications industry, we claim to understand people. We talk about insight, behaviour, emotion, intuition. But if 2016 taught us anything, it's that we don't have a bloody clue. About, well, anything really.
After 24 June, we hosted a series of client dinners here at Ogilvy for chief executives and chief marketing officers. As we sat in our ivory (coloured) tower on the South Bank, one thing kept coming back time and time again. It's not surprising that we were surprised. But we should know our customers and country a bit better, shouldn't we?
Ogilvy research following the referendum vote revealed a massive gulf between London and the rest of the country. Fifty-four per cent of people from outside the capital think Londoners have a different view of what it means to be British than they do. Sixty-one per cent of people who do not live in the capital believe Londoners do not share their values.
So, as planners, if we never leave London, how can we hope to connect? The best ideas are those that get talked about in the street, at work, in the pub or in your kitchen. Not ideas that won't survive outside the Groucho echo chamber. Nor ideas that are adored by the industry but forgotten or never seen by real people.
This new year should mark a new way of doing things. Which is why, at Ogilvy & Mather, we're launching an initiative called Get Out There.
We're sending all our planners rogue. Every month, they will get on a train. And visit Bradford. Torquay. Grimsby. North, south, west, east (and we don't mean Bethnal Green). Bustling urban centres and remote rural outposts. They will go out into the streets and talk to people. Real people. Take a hypothesis. Test it. And report back. Not with PowerPoint slides. But with photos, video, words.
It's nothing new. In fact, it's the oldest research tool in the book. But, according to a recent survey among planners, primary research informs less than 2% of creative briefs. For 94% of planners, their main research inputs are "the internet" or other secondary data. These days, we're more inclined to hide behind a laptop than go out and have an actual conversation. We don't leave our desks, let alone our city. Not very brave nor inspiring.
We started in Boston, Lincolnshire, in November 2016. The town that recorded the highest Brexit vote and so-called "murder capital" of England. You'll be relieved to know we survived. And, in December, we spoke to shoppers in Oldham, the most deprived town in the UK, about the intensifying pressure to spend at Christmas. This month, we're off to the Isle of Man – a "crown dependency" denied a vote in June's referendum but an island that will have to live with the consequences of leaving the European Union.
We plan to share our findings with the entire industry because we all need to get closer to real people. Not just planners.
We might discover something new. Or we might spend 30 minutes discussing the price of kippers with Beryl from Bournemouth. But that's a risk we're willing to take. Because when we get out there, we get out of our old ways of thinking. And that can't ever be a bad thing, can it?
Kevin Chesters is the chief strategy officer at Ogilvy & Mather London
The story so far…
Boston, Lincolnshire
• The Daily Mail described "seething resentment" in the town about immigration, yet speaking to local people showed the difference between the real and the reported.
• Boston is a small, unassuming town experiencing unprecedented economic and population changes.
• Residents – far from tearing each other apart – are beginning to work together to overcome their differences. We found that the reality on the ground is light years from the binary Brexit/Remoaner narrative so beloved by the tabloid press. Adaptability and openness were in far larger supply than we ever would have thought from just following the news.
Oldham, Lancashire
• Spending on Christmas presents in the UK has risen by more than 60% since 2008, despite austerity measures.
• We wanted to explore whether Christmas really is recession-proof in what has been described as the most deprived town in Britain.
• We found a community that has spent the past 100 years getting used to "austerity" due to the decline of traditional industries. Pragmatism is baked into the Oldham psyche, with post-2010 belt-tightening just part of an ongoing narrative.
• "If we haven't got it, we don't spend it" was the mantra – at Christmas or any other time of year.
Future visits
• Next trip: Douglas, Isle of Man. A crown dependency denied a vote in the referendum yet having to live with the consequences – how are people feeling about that? Ambivalent? Angry? Scared? Ignored? All of the above?
• Isle of Man is a little-visited part of the UK (ask yourself: when was the last time you did a focus group there?).
• If we're going to "get out there", then we need to get out from behind our desks to visit every corner of the UK.
• Eastbourne (oldest population in UK) and Bury (the youngest) are the next two on the list.