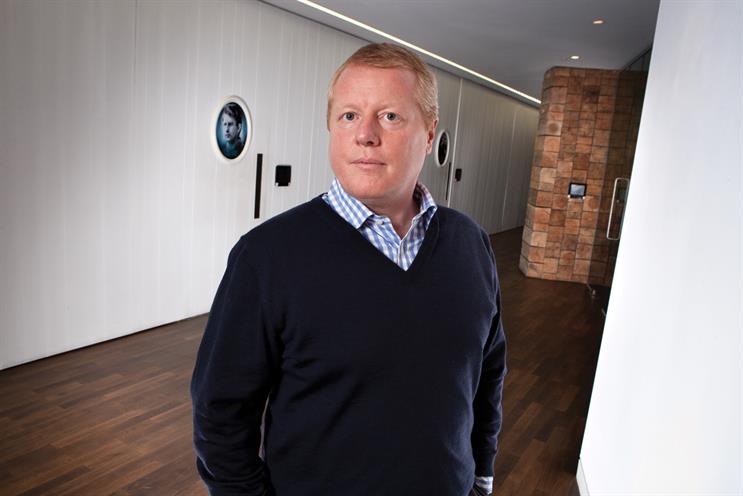 If traders are known for being bullish, the Aegis traders of old were really angry bulls poised to charge at an inexperienced torero just seconds after killing the maestro. They enjoyed drawing blood and were good at it.
That was then. It has been two-and-a-half years since Steve Platt, the tough-talking former managing director of Carlton Television, left the group – and the noises it now makes are very different. Over the past 12 months, Aegis, now part of the Dentsu Aegis Network, has quietly been transforming its trading team.
Now that the new structure for the division, Amplifi, is in place, Matthew Platts, the man chosen to run it as the UK president a year ago, is on a charm offensive. Gone is the adversarial strategy of old, he says. Instead, Amplifi's role is to promote the use of bought media throughout the rest of the business. All of the staff working in media owner-facing roles – in the central team or at Carat and Vizeum – are now part of Amplifi.
Platts' vision is to rid media trading of anything that does not "add value" to Aegis and its clients. Amplifi will focus on driving effective media spend, for its own benefit as well as for clients and media owners. There will be no marching out of meetings – instead, Amplifi executives will "spend all of their days thinking about how they can grow investment in media".
This is not to suggest that Amplifi traders will go easy on prices, Platts says: "I wouldn't want anyone to think we're going soft in any way. That this is all a nice, fluffy propo­sition. It's grounded in commercial reality; grounded in growth for our business but also media owners and clients. It doesn't devalue the need for us to be brilliant at trading. But media owners will know we're also working damn hard on their business."
To help bring about this change, Platts has assembled an Amplifi leadership team. Mike McCoy, the former managing director of Vizeum Los Angeles and global president on the Fox account, has returned to the UK in the new position of head of media. His role is to "support the rest of the team in a slightly dif­ferent narrative" with media owner partners, drawing on his understanding of client business and experience in media owner relationships.
Platts is also keen to stress the importance of Lorna Cheetham, the "operationally excellent" head of operations.
Azon Howie, Aegis' head of trading, has become the head of commercial at Amplifi, reflecting the "broader relationships" the division has with media owners. Dominic Williams, previously a trading director alongside Charlie McGee, who recently stepped down, has been promoted to head of trading. Within the agencies, Amplifi is led by Adrian English, the head of investment at Carat, and Simon Bevan, the head of investment at Vizeum.
I wouldn't want anyone to think we're going soft in any way. The proposition is grounded in commercial reality
A family man and keen golfer, Platts is a loyal Aegis executive who has spent 21 years at the company. So much so that one source suggests he is a bit of a "political player" in the group. Yet he and the Dentsu Aegis Network chief executive Jerry Buhlmann's relationship goes back to 1991, so it is no surprise they are close. Moreover, Platts' return to an external-facing role after six years in commercial director positions seems to have been warmly welcomed.
Platts is visibly excited as he recalls selling the plans internally. He says when staff were surveyed on them, their responses were "off the chart". "We've spent a lot of time setting up for operational launch," Platts says. "I want people to really buy into it. I want people to feel energised by it. To have that sense that it's a real opportunity."
The hope is to get sales people excited about working on Aegis' business, to fight over it and to see it as a route to develop their career. It could yet provide an interesting alternative to the buying might of Group M and the soon-to-be-formed Publicis Omnicom Group.
"It's unheard of," Platts says. "I don't know where it will end up, but it's the thinking rather than the practicality. And it seems that media owners are on board."

Jonathan Allan, the sales director at Channel 4, notes that Amplifi has definitely become more collaborative and generally more positive to work with. "Building investment in media is a good starting point," he says. "Our relationship is pretty good."
Nick Bampton, Channel 5's commercial sales director, says Amplify's approach has "tremendous merit". "They are putting consideration at the heart of their strategy," he adds. "By being thoughtful of their partners and focusing on execution, they will unearth deeper and more engaging solutions."
Driving media investment for the benefit of all concerned seems a great idea. Hopefully, it will come off.