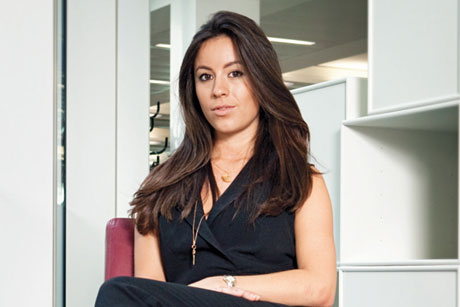 I've lost track of the number of people who have asked me whether I'm a gamer since I started writing this. Worryingly, I've found myself a little too quick to respond: "Yes, I, erm, used to play Tomb Raider at my friend's house."
In reality, I think gaming is a bit of a red herring when it comes to gamification. To imply that Slim Fast's addition of a fun and rewarding points system to its online diet hub is equivalent to the complex algorithms involved in contemporary game development is both offensive to the real community of gamers and ridiculous.
It would serve us well to take a step back from the term gamification and to remember this human truth that we can rely on: people like to play games. Games, defined as structured play, do not rely on technology – old or new –and nor do they rely on specific rules or rewards.
Games rely on themselves, on being enjoyable enough in their own right, and on the basic human desire to improve, compete and be rewarded.
In short, games have it sorted: once established, they don't have to work hard to keep people coming back. "Ooh," we chorused, "what if the same could be said of brands?" And a new adland buzzword was born.
Gamification might be defined as using the principles by which games engage people to create or increase engagement
Point of view

Gamification: powerful tool or bandwagon? For me, tool and bandwagon are one and the same. As soon as we commodify the success of others into tools, we advertise them for misuse.

Who these days has time to play? Everyone engages in play in their day-to-day interactions with the world, whether that means avoiding three drains in a row or sending a Draw Something doodle. The ubiquity of playfulness is simply more obvious now.

Gamification works best when... it comes in disguise.

The best game in the world is... It has to be one that children spontaneously come up with when left to their own devices, where they have to get across a space without touching the floor.

As a marketer, you've won when... you behave like an entrepreneur.

If I were a game, the reward I'd give is... cats that actually laugh out loud… or world peace



with something else. This is undeniably a good thing to chase. The brilliance of a model like Giffgaff's is that you can't tell where the product ends and the fun begins, because the concept of earning your mobile phone credit by talking about how happy that makes you is self-fulfilling. But let's not get carried away. Recently, an article in The Economist on customer service and gamification used Giffgaff as an example of how all future help and advice would be user-generated and rewarded with badges or kudos.
It is this kind of gamification-mongering that reduces the useful lessons we can learn about motivating people to mere painting-by-numbers.
The recent content-creation frenzy was born of a similarly transparent thought process: "Hang on a minute, people like to share content… Huzzah, that's the answer! We shall make branded content and they will not even notice that it is advertising."
The problem with any buzzword is that it fast loses its original helpful context, instead giving way to a series of copycat campaigns, as irrelevant to the brands they represent as they are tiresome to the consumer. User-generated content, branded content (this year's latest addition to Cannes) and, now, gamification have become the self-proclaimed tools of digital advertising, lifted from technological innovation elsewhere, reduced into words on a brief and executed to the applause of agency folk and brand fans.
Our current industry-wide obsession with making games might be blamed on the app land-grab of the past few years that normalised the act of making something engaging for its own sake. O2's The Great Niggle Nobble app used innovative technology (for 2010) to create an augmented- reality game using Google Street View to enable people to "shoot out" personal broadband niggles. Whether it worked to sell broadband is up for debate, but at least "demonstrate innovation" is a genuine KPI for O2.
In the same year at Elvis, we were making an augmented-reality zombie shoot-out game for Virgin Trains where users could win first-class train tickets. Our game was one of many within this trend, but at least it tied back into hard business metrics, contributing to the ROI of Virgin Trains' "most effective campaign ever". The game converted a passive audience into an active fan-base, committed enough to swap their car journeys for train travel.
What of the latest so-called gamified campaigns? Specsavers has recently released a game the uses social channels to drive traffic. This isn't a bad idea, but it is not gamification – it is simply making branded games.
The Aldo Get Lucky game looked similar, but, in fact, was the start of a journey back into an enlivened e-commerce experience. The game was simple: complete three challenges to win a £20 discount online. The task (remembering which shoes were under which hat) was fun and lightly challenging, the execution (interactive video) was innovative, the product was showcased and the audience was left with latent currency that would seem wasted if unused. This game benefited the brand too, because Aldo felt dynamic and interesting – a place worth returning to, a place where engagement was both rewarding and rewarded.
The Specsavers game is clearly intended to support its brand too. It asks audiences to engage with a dramatisation of its core advertising message, "Should have gone to Specsavers", with the idea that repeat play will establish this message deeper within consumer consciousness. But this is not a game many people will play twice. After all, games like this are intended to fulfil a fickle entertainment-snacking habit, so unless it had come up with Angry Spectacles, it was always going to struggle.
Ultimately, when working outside of traditional media formats and making things other than ads, we have to learn to act like entrepreneurs taking new products to market. Whether we are talking content, a website, an app or anything at all, to shift human behaviour in our favour, we have to motivate people properly. As we say at Elvis, to make it felt, rather than forced.
This entrepreneurial approach has created some of the best stuff out there. Nike+ (now often referred to as gamification) was developed pre-2006. The beauty of Nike+ is that you can't copy the model. You can't copy it because it's so right. It's right for the demographic, it meets their needs, and it reflects the true brand and deepens emotional engagement with the product. It drives lifetime customer value, not just short-term promotional uplift. It turns passive audiences into passionate fanatics – just like Elvis did in his heyday.