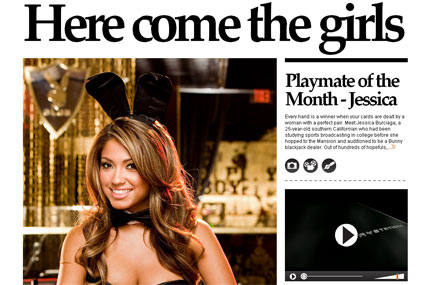 Playboy claims the overhaul will see it offer a dozen new entertainment channels, such as movies, music, games, TV and sport, along with a new branded social networking element.

The site's previous offering was predominantly paid-for content, but Playboy UK is moving to an advertiser-funded model for its various media offerings.

Playboy UK, for instance, recently launched an advertiser-funded lifestyle channel and an advertiser-funded mobile site is scheduled to start later this month. Playboy TV, on Sky channel 900, now offers free lifestyle content between 8pm and 11pm before encrypting for the paid-for service.

Richard Gale, director of marketing at Playboy UK, said: "Our UK customers wanted access to our content and advertisers wanted to be aligned with our brand. Now we can provide a product that achieves both of these objectives."

The relaunch of www.playboy.co.uk chimes with the development of Playboy's international online business, with the flagship dotcom site in the US expected to relaunch in the spring of 2009.