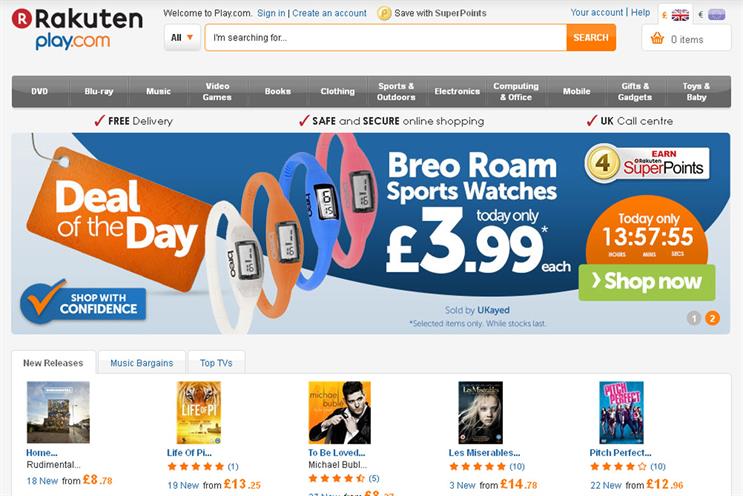 Hometown was up against three undisclosed agencies for the creative account, while Vizeum pitched against Total Media, The7stars and Goodstuff Communications for the media business.

The two reviews were held through the intermediary Creativebrief.
Play.com does not have active relationships with agencies, but has recently worked with Target Media for media and Libertine London for creative services.

Japanese company Rakuten bought Play.com for a reported £25m in 2011. In March, it shut down Play.com's retail business, after the closure of a loophole that allowed items costing less than £15 to be sold to the UK VAT-free.

Online and offline advertising activity will support plans to reposition the website as an eBay-style marketplace. Work is expected to start immediately for a campaign to launch later this year.
A Play.com spokesman said: "Rakuten Play.com can confirm that they have recently engaged Hometown and Vizeum for their services following a competitive pitch."