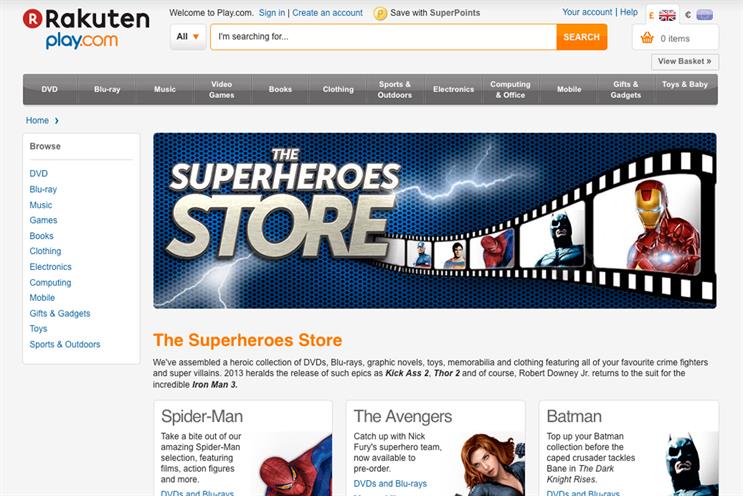 The online brand is reviewing the business through Creativebrief and an appointment is expected by the end of April.
The brief will be based on TV and digital advertising as Play.com looks to ramp up its marketing activity.
It will be the first time Play.com has invested in brand advertising and appointed a retained agency. The retailer has worked with various agencies, such as Libertine and LBi, on projects.
In 2010, Play.com launched a review of its advertising business but failed to appoint an agency after the marketing director Martin Talbot, who was running the process, left the company as part of a restructure.
Earlier this year, the Jersey-based company announced it was to shut down its retail business to become a marketplace-only service from March after the closure of a loophole that allowed items costing less than £15 to be sold to the UK VAT-free.