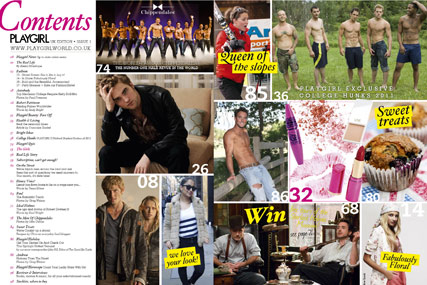 The British version is being positioned as a monthly "somewhere between Company and Cosmopolitan", a Playgirl spokesman said. It will target 18- to 30-year-old women and will not feature nudity "from the waist down".
Priced at £2.99, Playgirl launches on 10 March with a print run of 25,000 copies. Its first issue consists of 100 pages of editorial and 12 pages of advertising and its launch issue has secured advertising with FMCG brands.
Playgirl is being published by Playgirl Publishing, a newly established venture created by the directors behind Fire Publishing, which acquired the licensing rights from US Playgirl.
Fire Publishing produces the adult titles Hustler and Naughty Brits. It will be distributed by Comag, the joint distribution venture between Condé Nast and The National Magazine Company.
The publisher is starting with a "soft launch" within the M25 with the intention of rolling it out nationwide from its second issue.