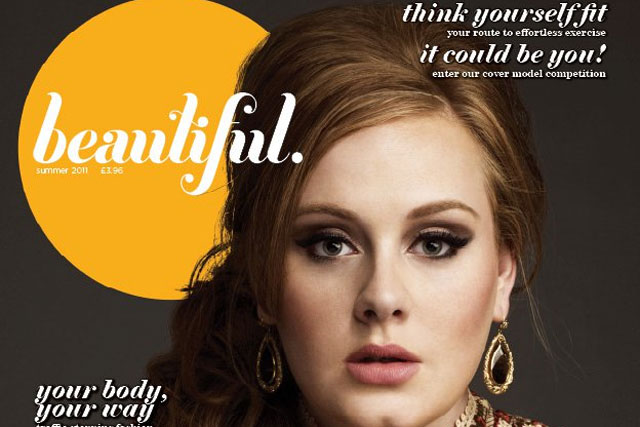 Beautiful magazine, founded and edited by former IPC consumer journalist Sue Thomason, launched in December last year with a winter trial issue. Just 200 copies were available to order from its online site.
Thomason says the lack of specialised titles for plus-size designers to advertise in has seen demand for the magazine grow.
Its summer issue was on sale in plus-sized clothing store Evans, and its upcoming autumn issue will now also be sold in around 160 Tesco branches. The print run is expected to be in the region of 20,000 to 50,000.
The £2.75 title claims to ban adverts that are harmful to self-esteem, and only features models who are size 12 and over.
Thomason said: "Beautiful sold out of Evans flagship stores within two weeks and went on to sell at a rate of more than 1,000 a week. We can't wait to see if Tesco sales live up to this standard.
"Beautiful is proving a lure for advertisers who are unable to publish in mainstream magazines – especially plus size designers and labels. Our autumn issue is only our third issue and we've sold all but one page of ad space, which is really exciting."
Designers featured in its editions so far include Evans, Brastop, Curvy Kate, IGIGI and Anna Scholz.
Thomason said: "We are not a niche magazine because most women in the national population are oversized, but there's not really anywhere in print that plus-size designers can advertise."
Thomason left IPC to edit the first print edition of Just as Beautiful, the plus-size women's magazine, available online-only for three years.
The London Business Communications and Publishing title's first print edition was available to buy online in September last year, before Thomason left to set up Beautiful magazine independently.